2018 Ram 1500 Front Bumper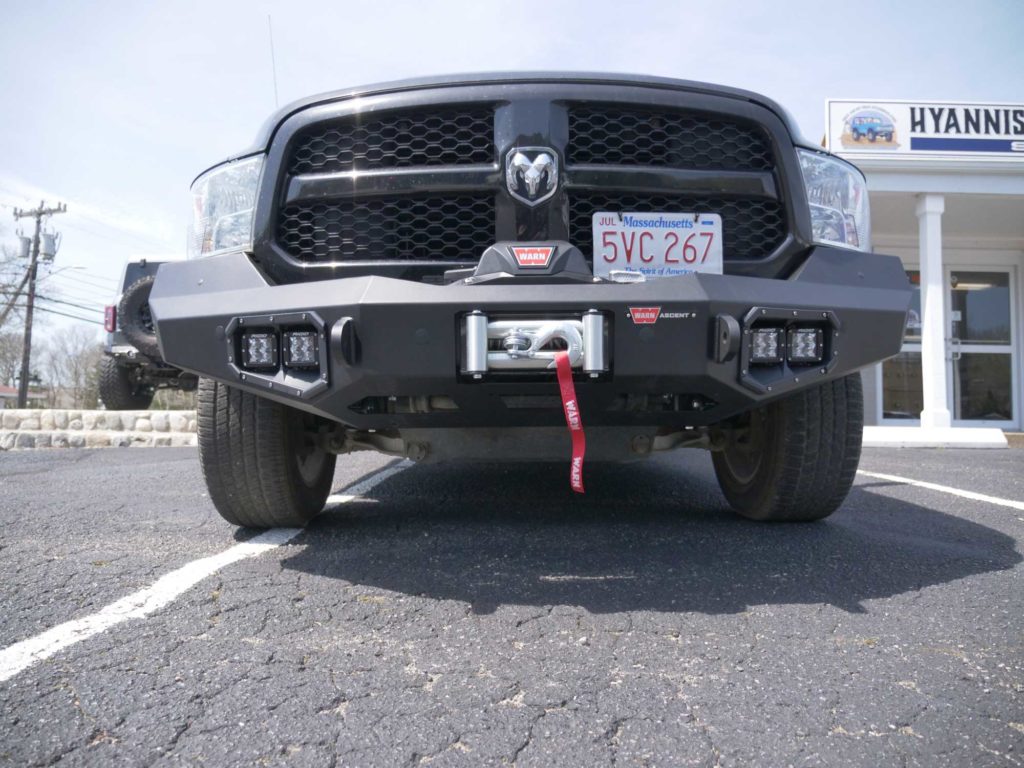 The customer was looking to upgrade from his flimsy stock front bumper for a much more heavy duty steel option. He was also looking for a bumper that would have a place to mount both a winch and some lights of some sort.
We decided to go with a bumper from Warn Industries as we were looking for a high quality American made bumper that not only looked good but would also serve to protect the front end of his vehicle and provide mounting positions for a winch and lights.
This bumper is part of their Ascent series with some bumpers having the option to come with or without a bull bar. This particular bumper did not, and we typically recommend against them as they can tend to rust around the welds of the bull bar.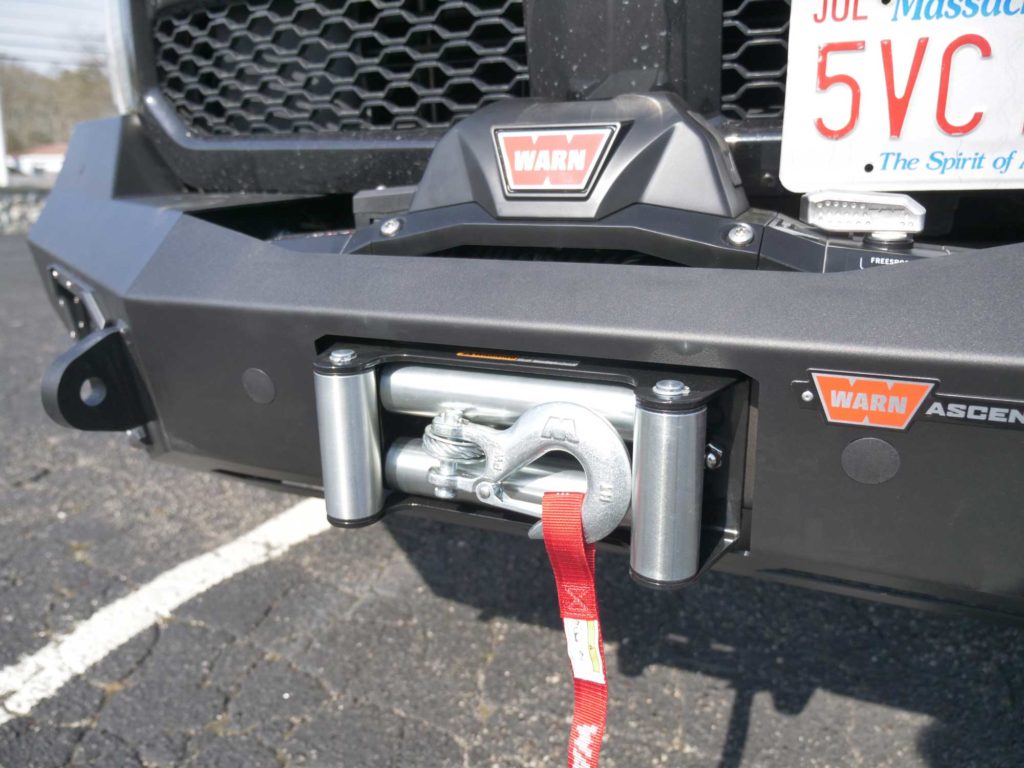 The customer was looking for a winch, so he would be able to pull down tree stumps and other objects around his property. We decided to go with a Warn Zeon winch with an 8,000 pound capacity.
Warn is mainly known for making winches, so it made sense to go with them as we were using their front bumper. The Zeon series of winches are American made using high quality parts and are designed for heavy use.
We went with the steel cable, but you can also get it with a synthetic cable. For weight capacity we went with the 8,000 pound option instead of the 10,000 and 12,000 pound options as the 8,000 pound will be more than enough to serve his needs.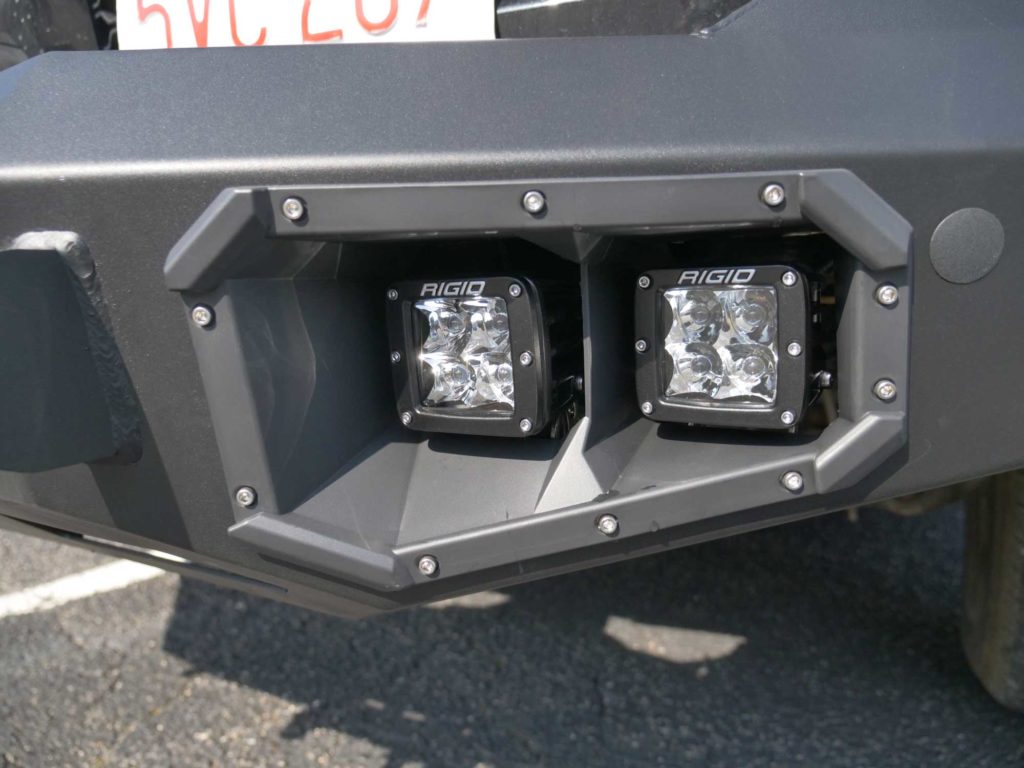 Rigid D-Series LED Pod Lights
Last but not least there were spots to incorporate four Rigid D-Series pod lights. A set of two on either half of the bumper. This will be perfect for when the customer finds himself working around his property or on the beach at night.
These lights from Rigid are high quality lights that are extremely bright and are built to last. For the price they are some of the best quality lights you can get on the market and come with the needed wiring harness and switch.
We were able to wire it up into his fog light switch as his OEM fog lights would no longer be used. This made for a seamless integration to the vehicle, and does not require installing a switch for use.