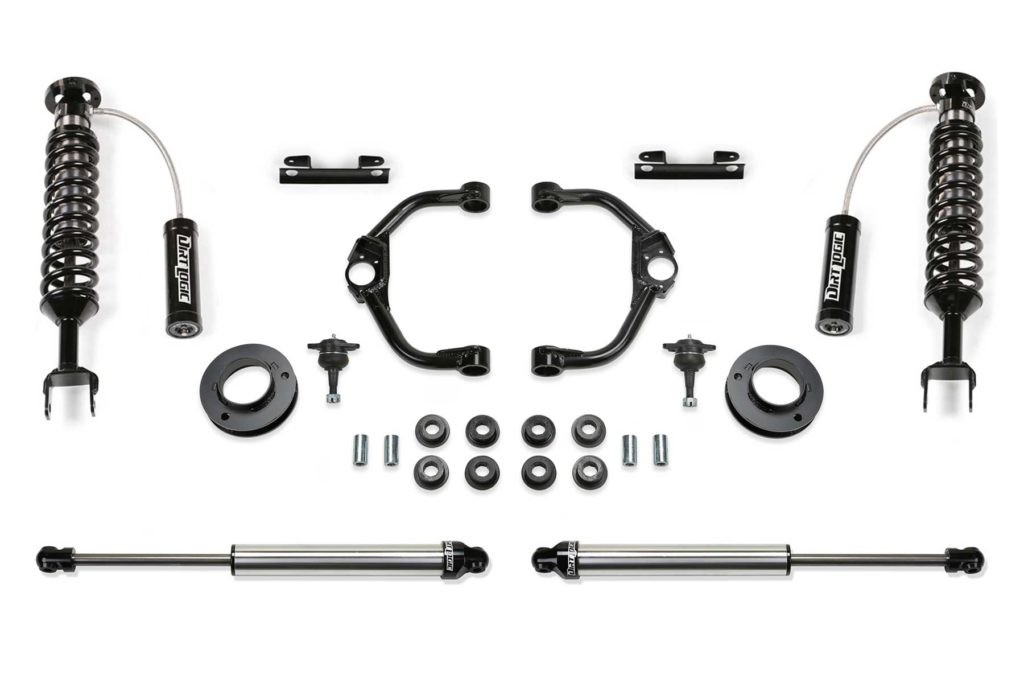 Fabtech 3" Dirt Logic Coilover Lift
For a lift we installed Fabtech's 3″ Dirt Logic coilover lift that is made for the new body style Ram 1500's.
In this kit, the star of the show is the Dirt Logic coilover that features a remote reservoir and a stainless steel shock body. This allows for superior dampening performance giving you a buttery smooth ride that is also controlled. The stainless steel shock body is great against rust protection too.
The kit also includes high quality upper control arms, rear coil spacers, and associated hardware. Overall we love the Dirt Logic kits as they not only lift your vehicle but they provide enhanced suspension performance over stock.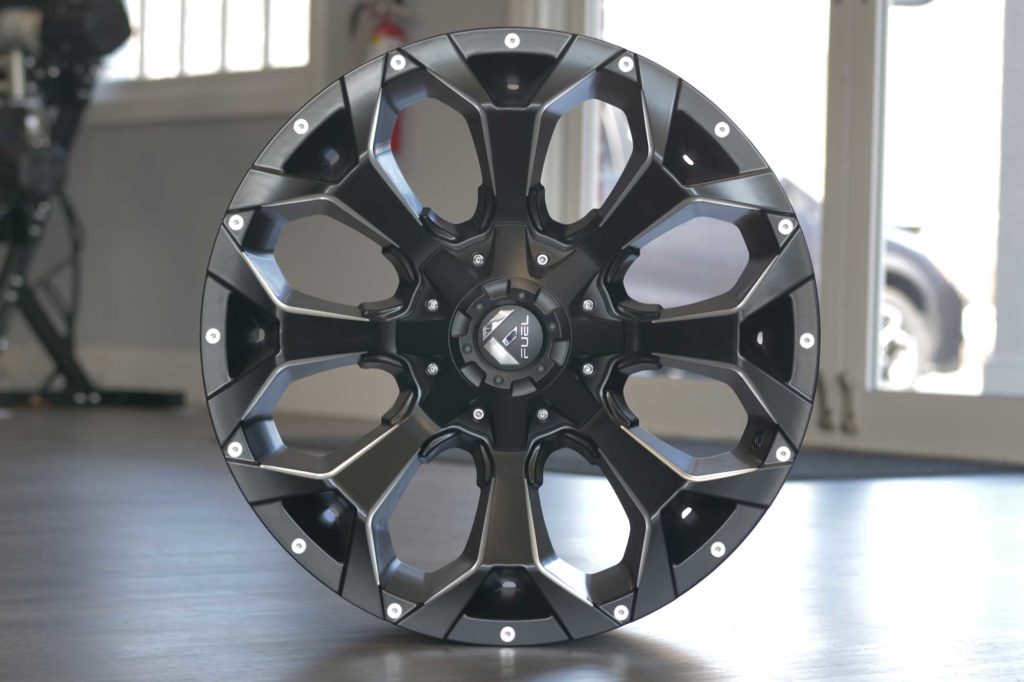 Fuel Offroad Assault 20"x10" (-22mm)
The customer currently had wheel spacers on his stock wheels and was looking to get a set of aftermarket wheels that would replicate the stance of his stock wheels with spacers. 
We do not recommend wheel spacers as they are technically illegal and they prohibit a direct attachment of the wheel to the axle, which increases the chance of failure and premature wearing of your hub assembly.
The -22mm offset featured on this wheel simulates the 1.5″ wheel spacer he had on his stock wheels that had an offset of +19mm. The finish on this wheel is a matte black milled, though there are many other finishes offered for this wheel.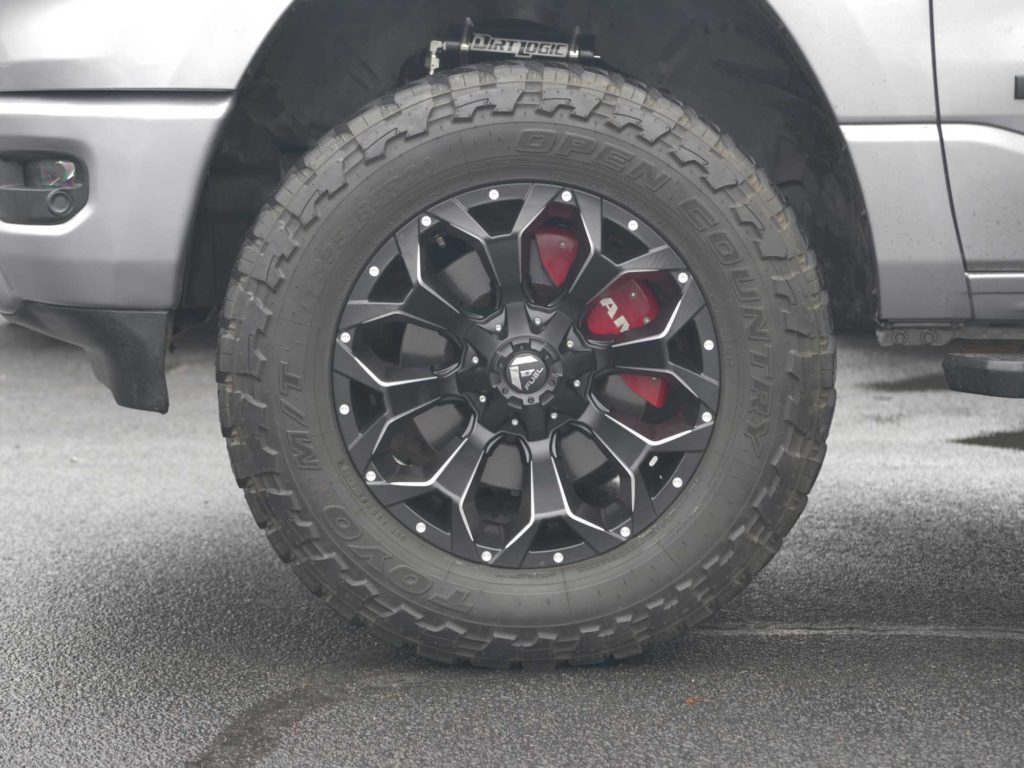 Toyo Open Country M/T 295/65R20
The customer already had a leveling kit installed with these Toyo Open Country M/T 295/65R20 that are about a 35″ x 11.5″ tire.
The leveling kit that he had on it was not enough room to properly fit these. The added couple inches made enough room for these to properly fit.
The Toyo Open Country M/T's are Toyo's premier mud-terrain tire that feature one of my personal favorite tread patterns.
Toyo is a sister company to Nitto, who both make high quality tires, though I did find that I liked the ride of the Trail Grappler to be a bit better than the Toyo Open Country M/T, but you can't really go wrong if you are looking for a mud tire.