2021 GMC Sierra 2500 Denali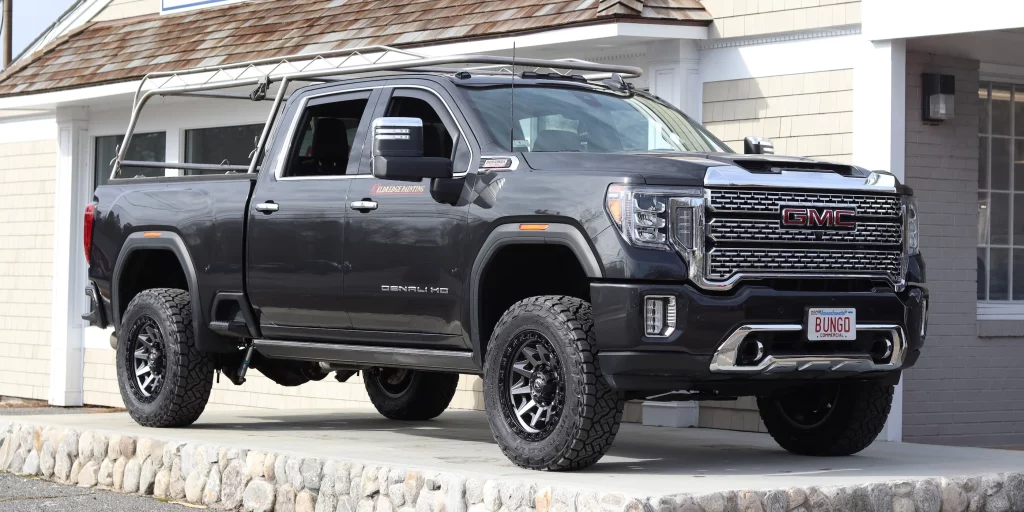 – 20″x9″ Fuel Off-Road Covert Wheels
– 35″x11.5″x20″ Nitto Recon Grappler Tires
– 2″-3.5″ ReadyLIFT SST Lift Kit
– Gorilla Lug Nuts, TPMS Sensors, Alignment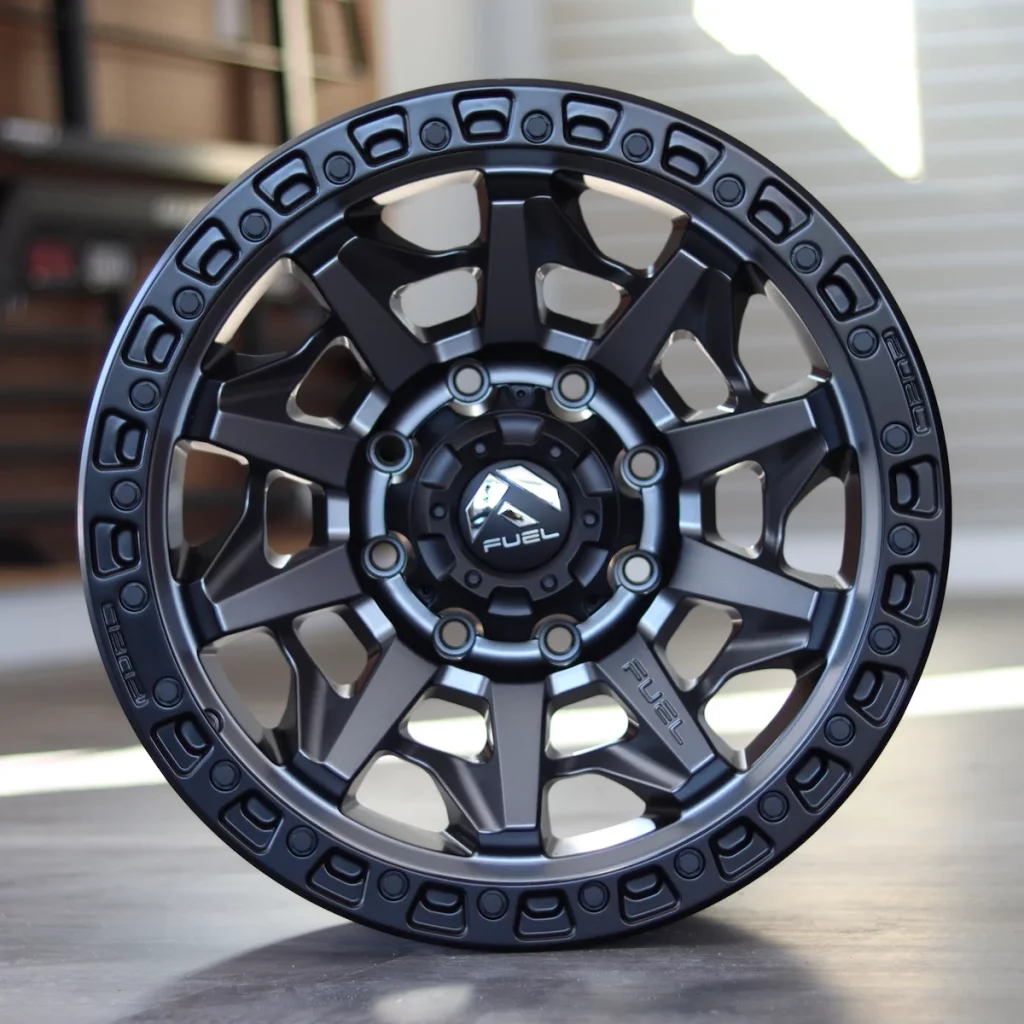 20"x9" Fuel Off-Road Covert (+1mm)
The customer ended up deciding on the Fuel-Offroad Coverts finished in a matte gun metal, which paired well with the grey exterior of the truck. 
We went with a +1mm offset for the wheels as it helped to provide a bit more aggressive stance compared to the +47mm offset of the stock wheels. These new wheels did extend the track width, but they did not do it too much to result in any poke of the wheels and tires out past the body of the truck, which was what the customer wanted.
Besides the beautiful design of this wheel, we went with Fuel-Offroad because they are known for producing high quality cast aluminum as well as forged aluminum wheels with many different attractive designs and colors available in many different sizes and bolt patterns.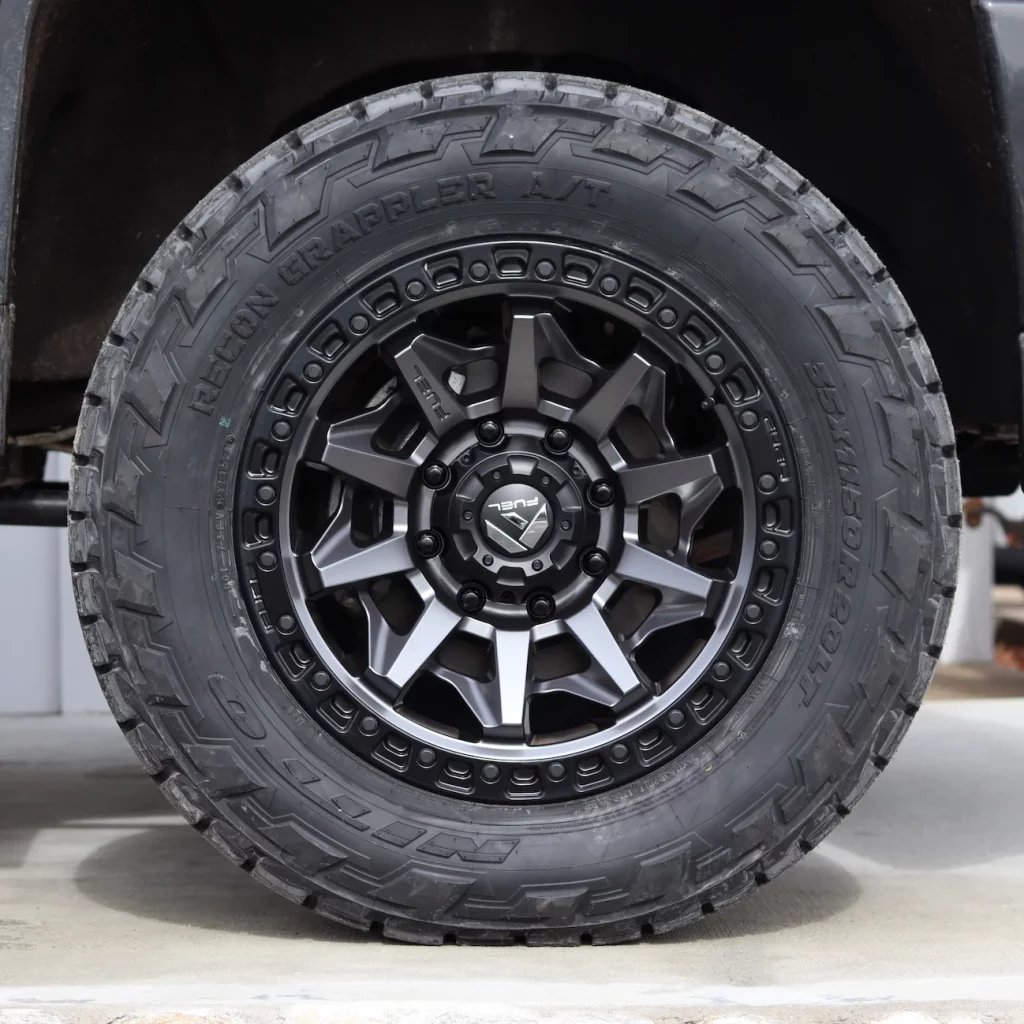 Nitto Recon Grappler A/T 35"x11.5"x20"
We decided to go with the Nitto Recon Grappler A/T's for this truck as they provide a quiet and smooth ride on road but also have good off-road capability.
The Recon Grappler's combination of wide and narrow grooves in its aggressive tread pattern give you good traction in dry, wet, and off-road conditions while reducing road noise.
One of the main reasons for going with the Recon Grapplers is Nitto's commitment to making quality products. Nitto is regarded as one of the top tire manufacturers and that is reflected in their 55,000 mile limited treadwear warranty.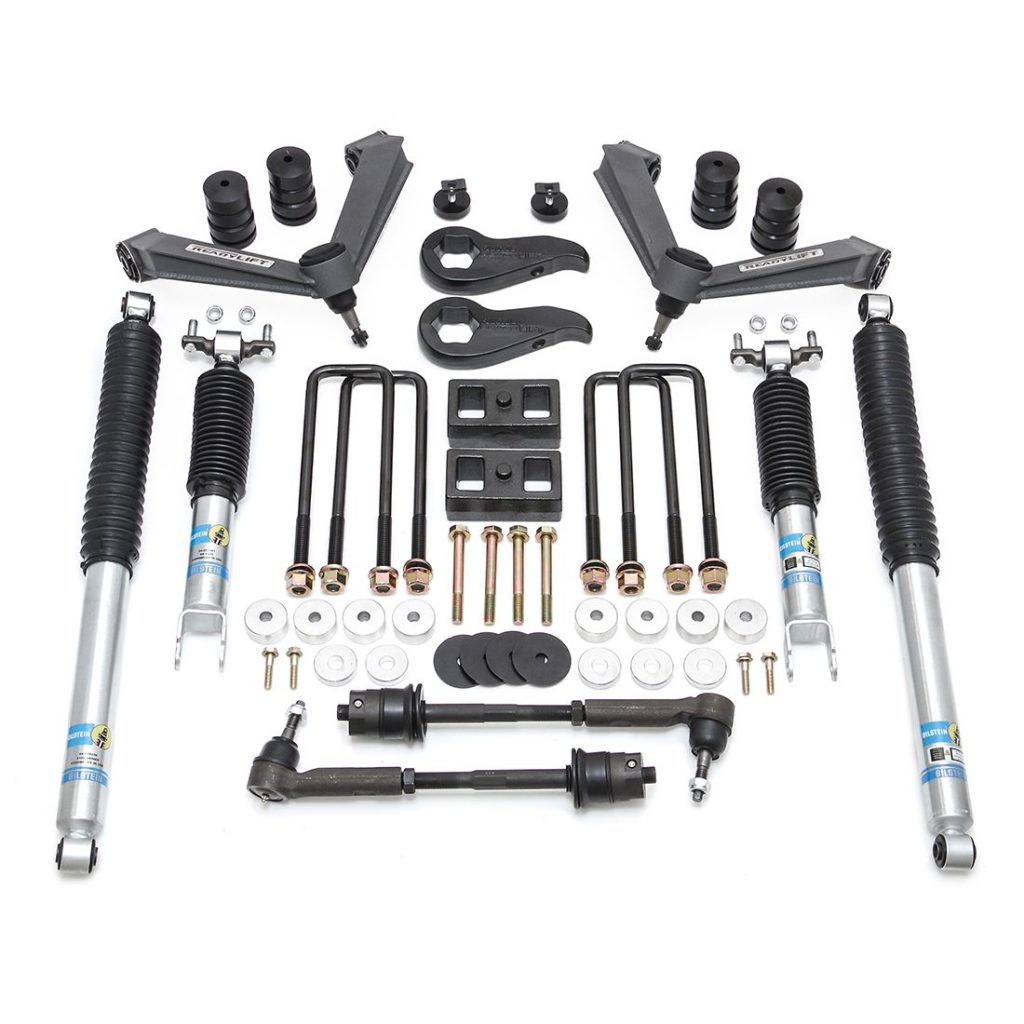 ReadyLIFT SST Lift Kit (3.5" Front Lift & 2"Rear Lift)
This ReadyLIFT SST Lift Kit was perfect for what the customer was looking for. This kit provides a few inches of lift and is comprised of many components to help fix any issues with suspension geometry, which would occur when lifting a truck like this.
The kit includes new upper control arms designed by ReadyLIFT to avoid any binding of the upper ball joint as well as to ensure there is enough clearance between the control arm and the frame.
This kit also comes with a complete new set of Bilstein shocks, beefier tie rods, new torsion keys, blocks and u-bolts for the leaf springs, and various other smaller components.
What is great about this kit is that it not only lifts the truck but it also levels it out as it provides a 3.5″ lift to the front of the vehicle and a 2″ lift to the rear of the vehicle.
– The customer came into our showroom on West Main Street to inquire about getting a lift and new wheels and tires for his truck. His goal was to have a small lift to fit 35's as well as maintain and improve upon factory ride.
– We first browsed for wheels by looking through one of our distributor's online catalog, which can be found here. After deciding on a set of wheels we looked for a set of tires to pair them with.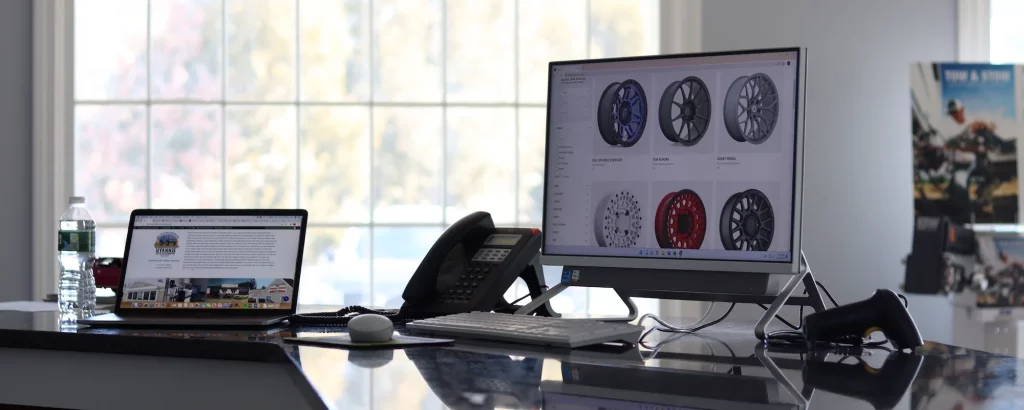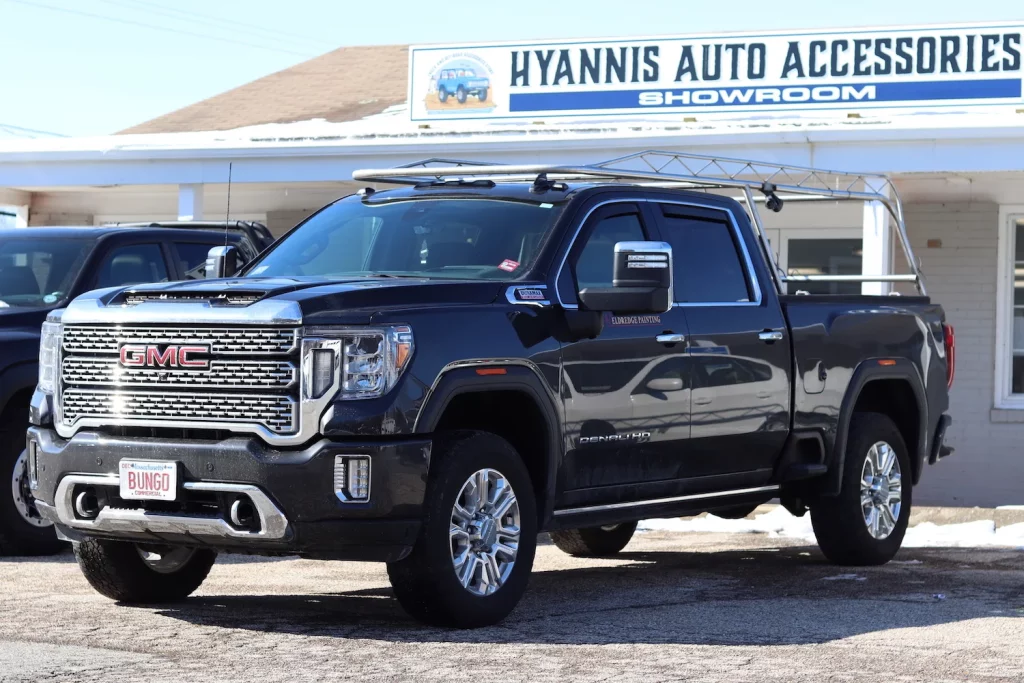 – Once we settled on the Nitto's, the customer left and we did our research to find a proper lift to fit the customer's specifications as well as to check for availability and pricing of the wheels and tires. 
– Once a lift was decided on and pricing was established we wrote up an estimate and contacted the customer with our plan and pricing. Once the customer gave the okay, we ordered the parts. 
-When all the parts arrived, we set up an appointment to install the lift, wheels, and tires. The customer came in and dropped their truck off in the afternoon. By lunchtime the next day the truck was lifted, had a new set of wheels and tires, test driven, and was properly aligned. All ready for the customer to pick up.