2021 Ford F-350 Superduty Build
With this Ford F-350 build the customer was looking to go for a show truck inspired build and wanted to get a set of some glossy red wheels to match his truck.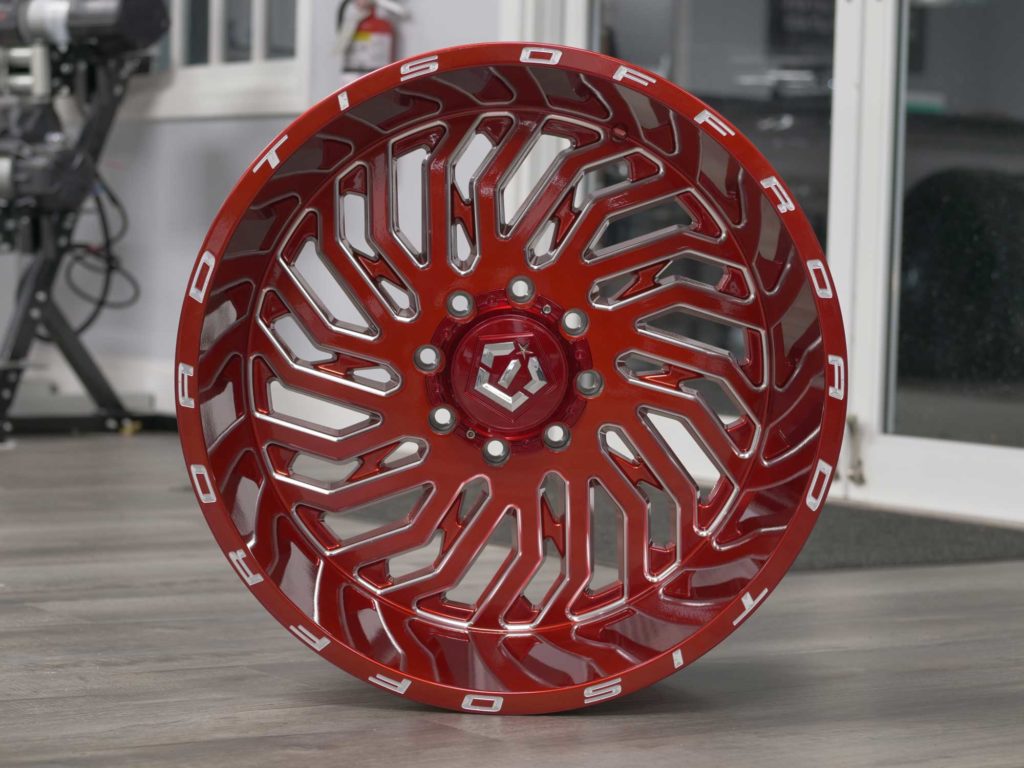 24"x14" TIS 561RM (-76mm)
The star of the show in this build are these beautiful TIS Offroad wheels that measure 24″ in diameter by 14″ diameter wide. These wheels are finished in a nice glossy red that pairs well with the red exterior of this Superduty.
These wheels are much wider than the normal aftermarket wheel and is why this wheel sticks out so far past the fender. These wheels feature a -76mm offset, which is why there is so much poke from the wheels and tires.
This wheel fitment does reduce turning radius and does increase stress on wheel bearings and other components. The customer was aware of that going into this build and went with these wheels to achieve the show truck look he was looking to achieve.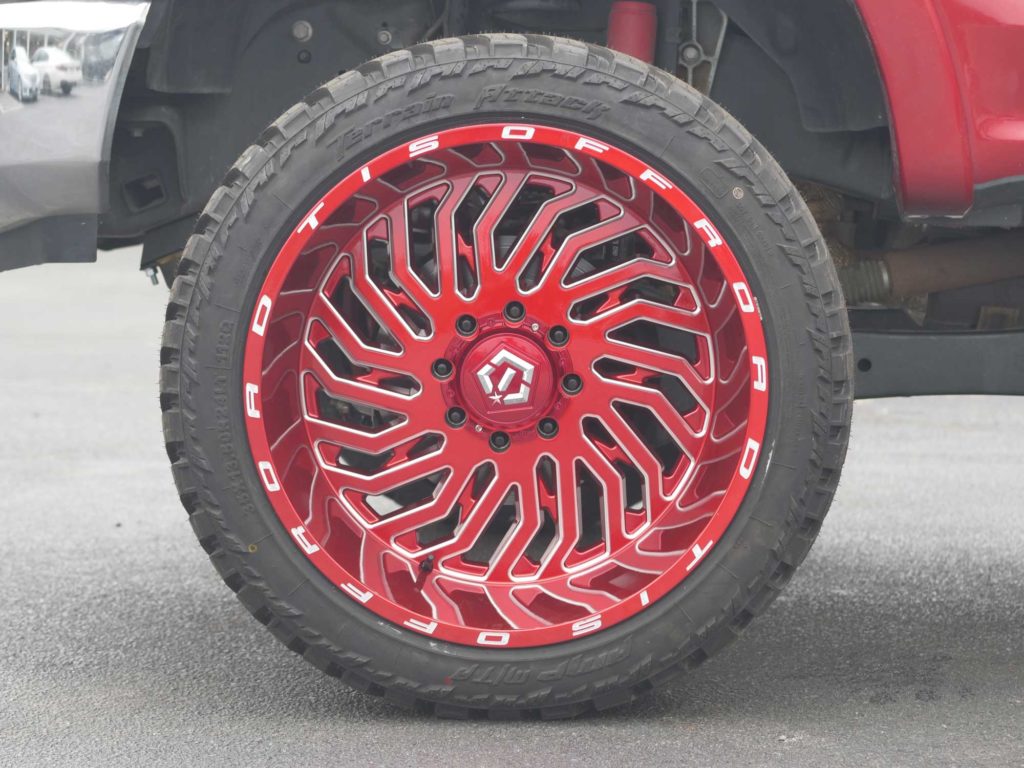 35"x13.5"x24" AMP Mud Terrain Attack
Next step was finding tires to match well with these wheels. Being that the wheels did have quite unconventional dimensions, a specialty tire was needed in this scenario.
With most builds we go with Nitto's or Mickey Thompson, but since this was more of a show truck build we went with a show truck tire in the AMP Mud Terrain Attack
It's wide 13.5″ width fits these 14″ wide wheels nicely, and its aggressive tread makes for an attractive wheel and tire setup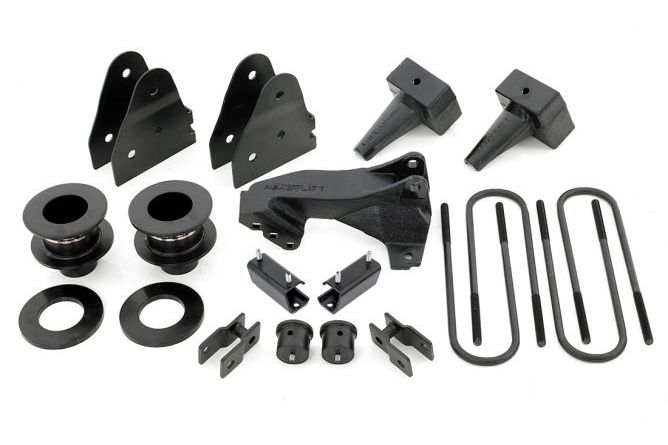 Ford Superduty's already come pretty high from the factory, but to fit a setup of wheels and tires like this you need to make a little bit more room. To do that we opted for a 3.5″ ReadyLIFT SST kit. 
We love using ReadyLIFT as they offer economical kits that are complete and are comprised of quality parts, and that is no exception for this kit.
This kit raises the front end 3.5″ in the front and 1″ in the rear helping to not only lift the vehicle but level it as well. The kit is comprised of coil spring spacers, rear blocks, track bar relocation bracket as well as other components to correct for the change in suspension angles.