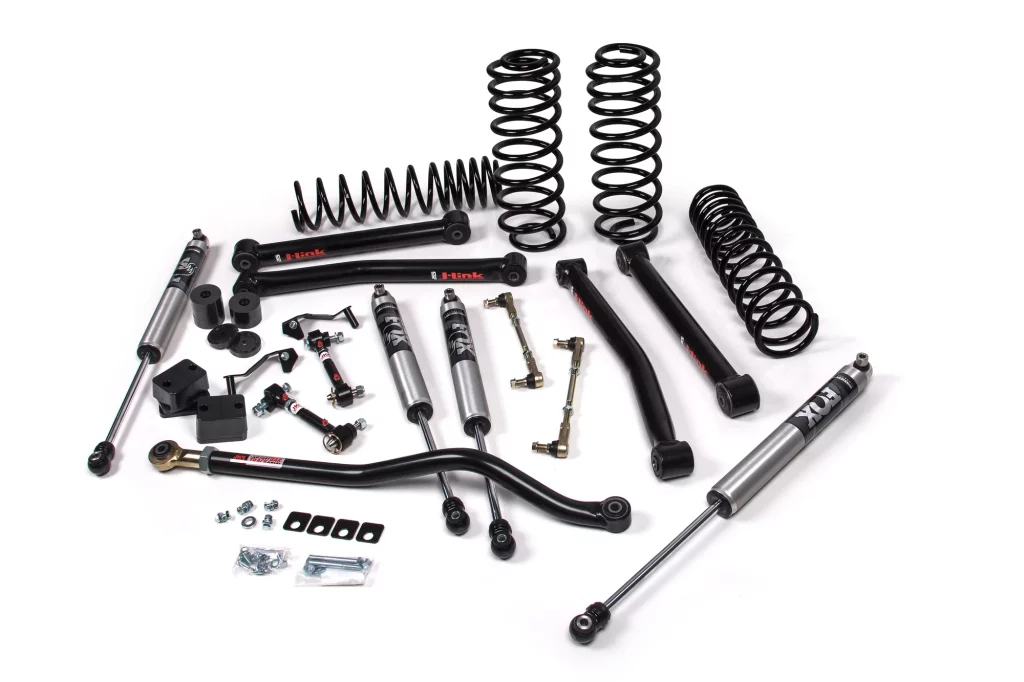 JKS 2.5" J-Konnect Kit w/ Fox Shocks
For a lift kit we went with JKS's 2.5″ J-Konnect kit. This is our go to lift kit when it comes to lifting Jeeps. It includes high quality components that will ensure your Jeep maintains proper suspension and steering angles. This is seen with their adjustable front track bar and rear track bar bracket to ensure the axles are centered underneath the vehicle. It also includes front lower control arms to maintain a proper caster angle.
One of our favorite parts about this kit is that you can get it with the Fox 2.0 Performance Series shocks. This paired with JKS's dual rate coil springs will give you a much smoother and comfortable ride over stock. Other shock options for this kit include the base J-SPEC shocks or you can upgrade to Fox shocks with a remote reservoir for the best possible ride quality.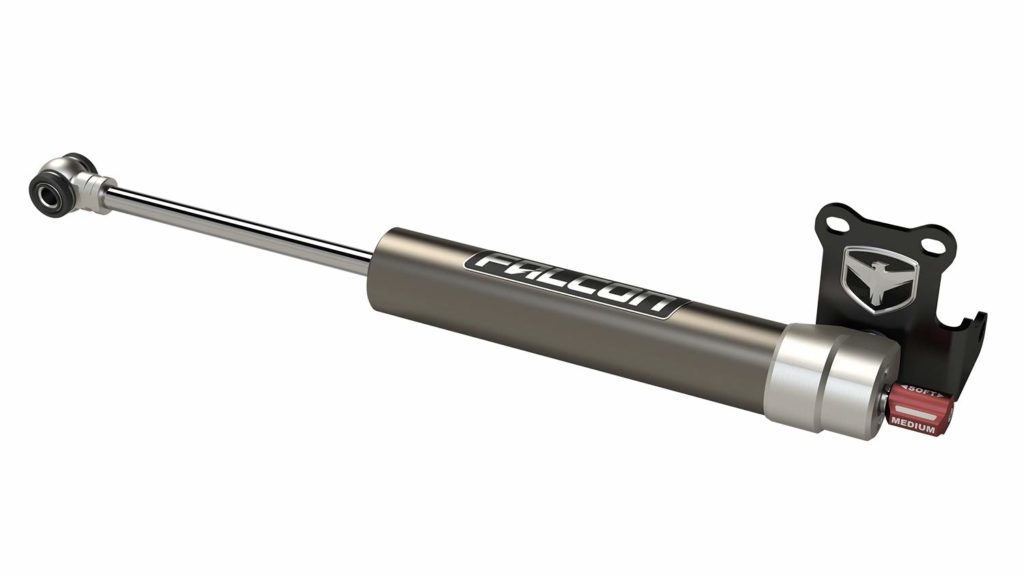 Falcon Nexus Adjustable Stabilizer
To help aid in ride quality and steering performance it is always a good idea to incorporate an aftermarket steering stabilizer when you put bigger tires on a solid axle vehicle.
The larger tires are heavier and can require more effort to steer, and that is where the steering stabilizer comes in. It helps to dampen the side to side motion of the wheels and tires so you have tight and smooth steering.
This stabilizer is adjustable with 3 different settings: soft, medium, and firm.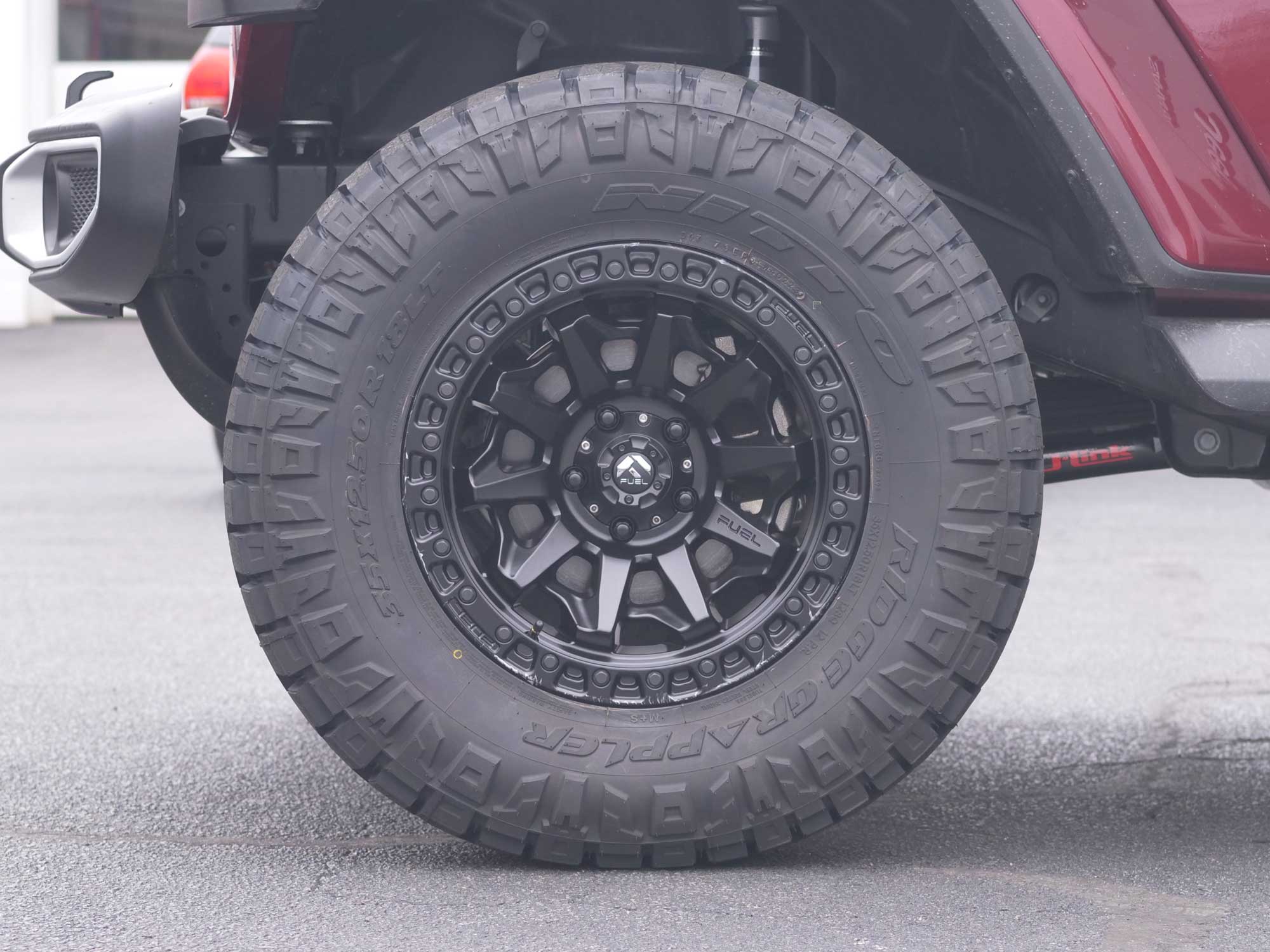 35" Nitto Ridge Grappler & 18" Fuel Covert
For wheels and tires the customer wanted a tire that both looked and rode well. We decided to go with the Nitto Ridge Grappler as it does both very well. The 2.5″ kit made room to fit 35's, which is exactly what we did. Size on this Jeep is a 35×12.5×18.
For wheels the customer wanted something black. He liked the wheels we had on our Silver Bronco we have at the shop, and decided to go with the same for his Jeep. We went with 18's, so he still had a bit of sidewall to retain that offroad and rugged look Jeeps are known for.
The offset on this wheel is +1mm, which makes sure that there is enough clearance on the inside of the wheel and tire. This also does provide about an inch or so of poke out past the fender, giving the vehicle a bit more prominent stance.