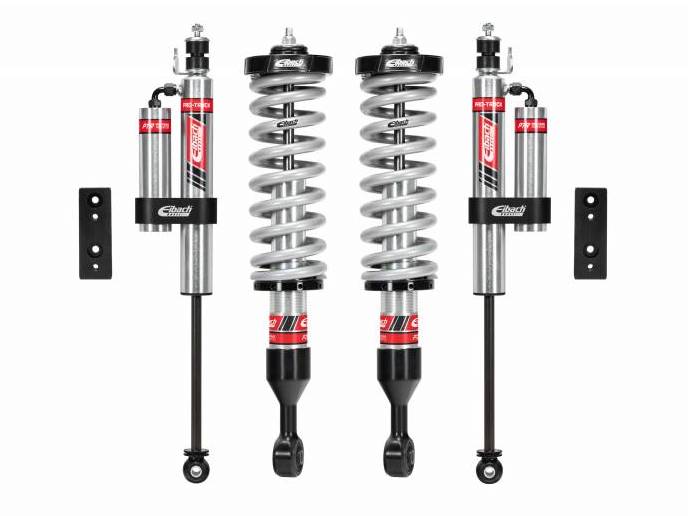 Eibach Pro Truck Lift Stage 2R
The customer was looking to level out his truck to not only give him that leveled look but to also fit larger tires. There are many ways to level a truck but our favorite way is using Eibach's Pro Truck lift systems
We went with their Stage 2R kit, which includes their 2.0 adjustable coilovers up front, and their Pro Truck shocks that feature a remote reservoir.
This setup is a much better improvement over stock and will give you a much smoother and controlled ride.
Eibach manufactures these systems to level your truck right out of the box, and they are adjustable, so you can go higher or lower depending on the vehicle application. Overall these are one of our favorite upgrades for the money.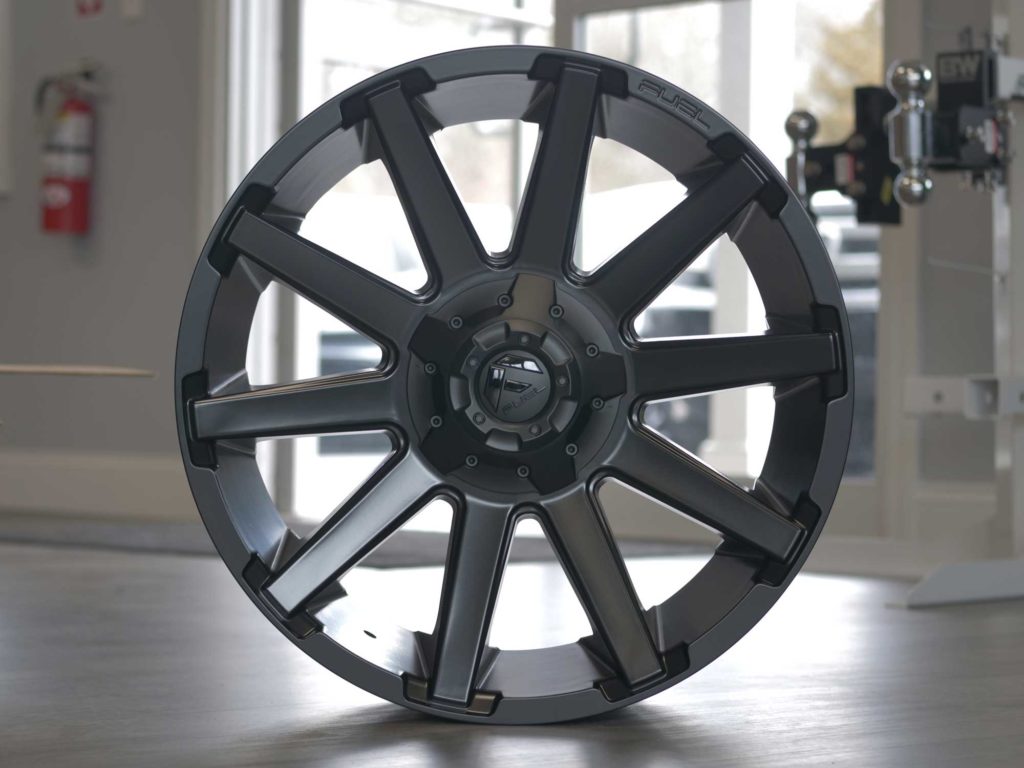 Fuel Offroad Contra 20x9 +19mm
For a wheel, the customer was looking to go with a 20″ wheel, which is a common size when it comes to aftermarket wheels on a truck like this that will mainly be driven on the road.
The Fuel Offroad Contra is one of the more popular wheels out on the market today, and because of that it is made in all sorts of different sizes, finishes, and bolt patterns.
This customer ultimately wanted to go with this wheel in the Satin Black as he wanted the wheel to be all black.
For the offset we went with a +19mm as this would get the edge of the tire right on the edge of the fender, which is good for when it comes to inspection time, and it ensures there will be no rubbing with these tires.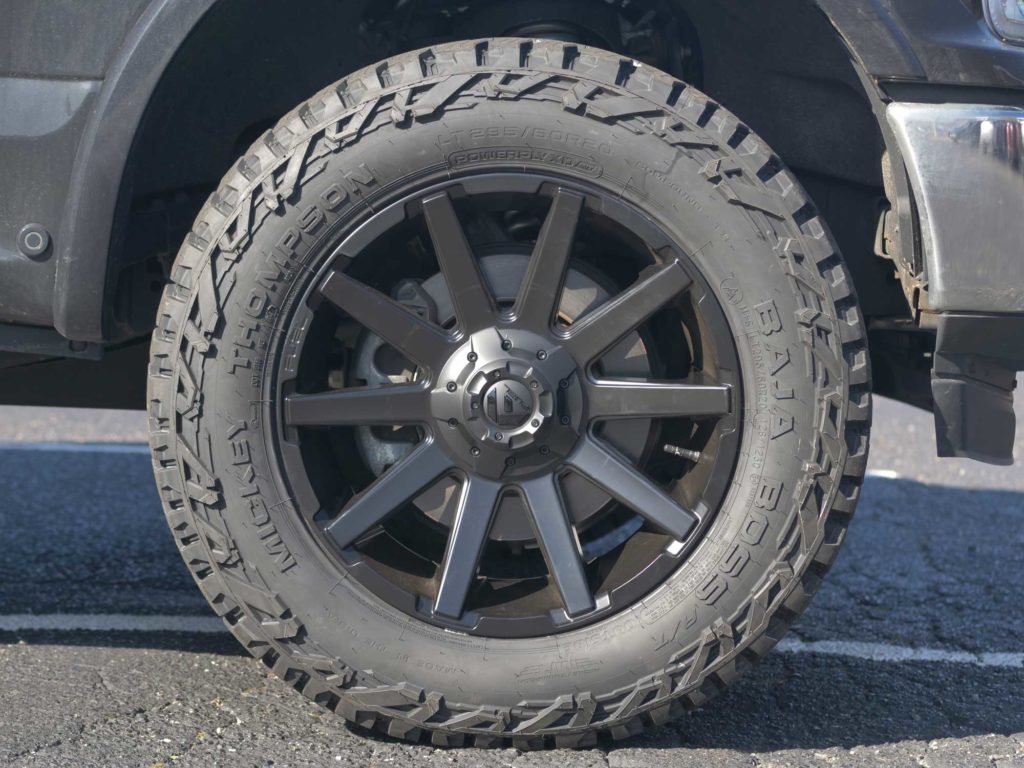 Mickey Thompson Baja Boss A/T 295/60R20
For tires, the customer was choosing between the Mickey Thompson Baja Boss A/T and the Nitto Ridge Grappler, but ultimately decided to go with the Baja Boss
Both are great tires, but he liked the aggressive tread pattern on the Baja Boss, and he liked the fact that the Baja Boss had the 3PMSF rated, which means this vehicle is built to tackle snowy and wet conditions.
Being that this truck was leveled, we were able to fit larger tires. The size we went on this vehicle is a 295/60R20, which translates to a tire that is 34.3″ tall and is 11.6″ wide. 
This tire rides great on the road as well as off and will serve this customer well for his daily driving purposes with the occasional trip on the beach.