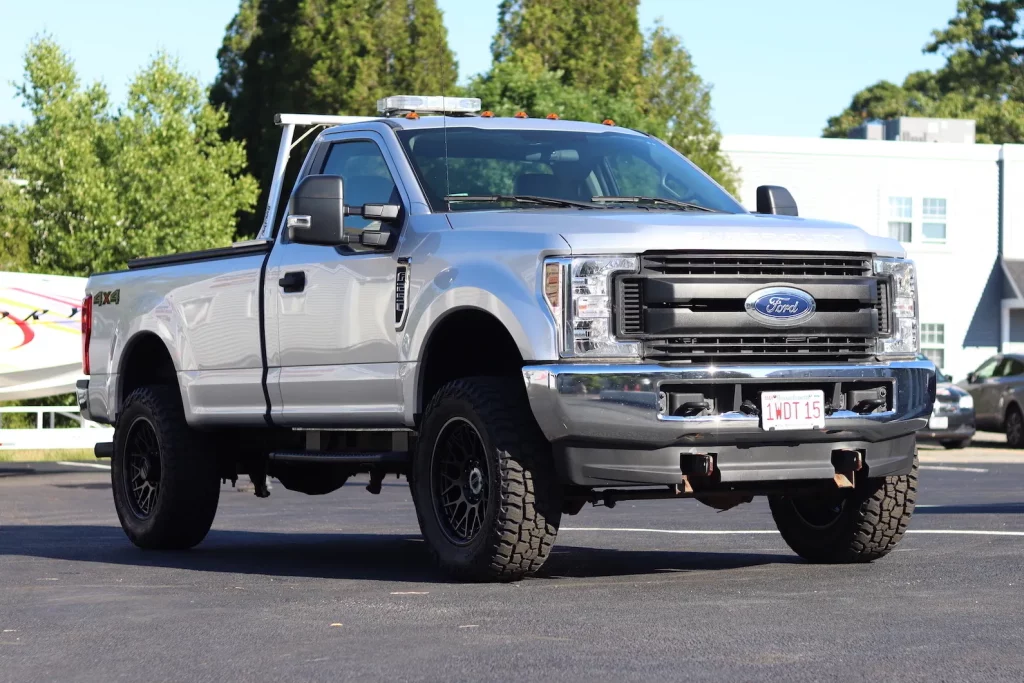 – 2.5″ ReadyLIFT Front Lift Kit
– 35″x12.5″x20″ Mickey Thompson Baja Boss A/T
– 20″x9″ KMC Technic (0mm)
For this job, the customer wanted to give his utility truck a bit of an upgrade by giving it a slight lift to be able to fit larger tires. He was also going for a set of wheels that had a nice multi-spoke design. To top it off he wanted to upgrade the headlights for this vehicle to aid in both aesthetics as well as funcitonality.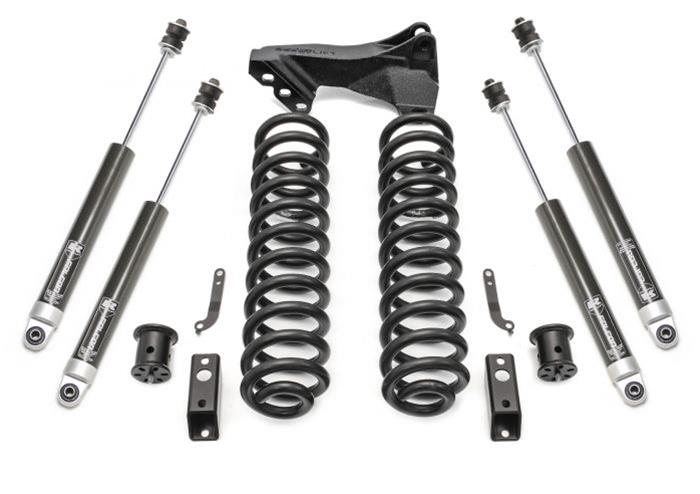 2.5" ReadyLIFT Front Lift Kit
For the lift, the customer was not looking to anything crazy. He wanted something that would give the truck a bit more aggressive look but would not be something that would be too difficult to get into.
That is what made this 2.5″ ReadyLIFT lift kit a great candidate. This kit is more of a leveling kit as it only raises the front, but it is pretty involved as it contains all new shocks, new front springs, as well as other pieces to retain proper suspension geometry.
This will all result in a ride that will both look and ride better than stock.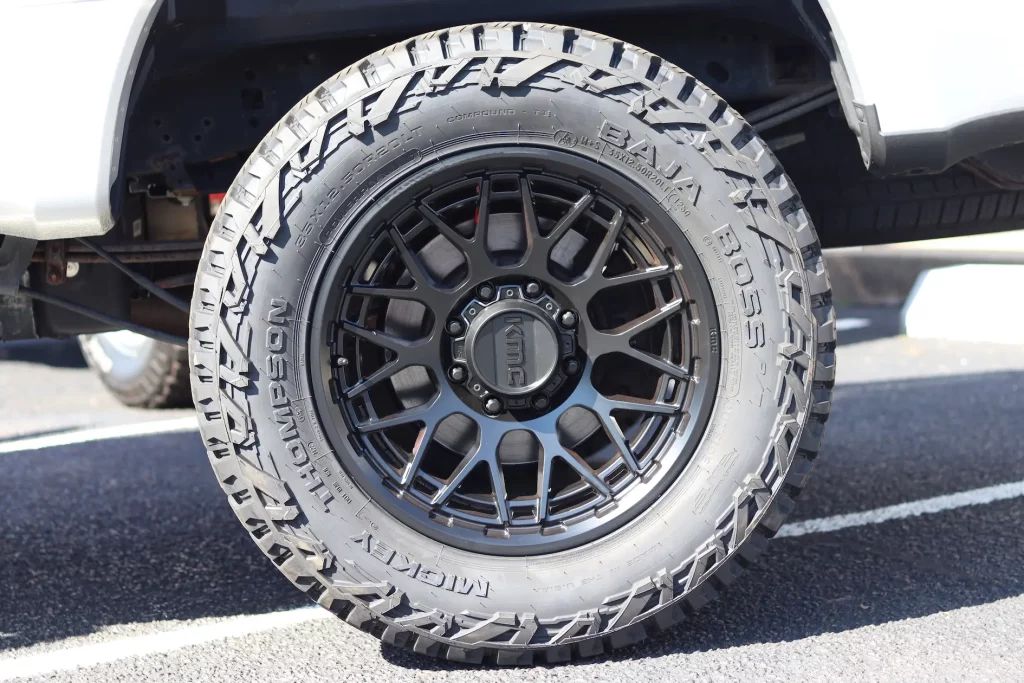 35"x12.5"x20" Mickey Thompson Baja Boss A/T
For tires we had multiple options, but we eventually settled upon the Mickey Thompson Baja Boss A/T. We went with the Baja Boss because it is one of the premier tires today as it rides well on the road, has a 50,000 mile treadwear warranty, has an aggressive looking tread, and Mickey Thompson has a solid reputation for being a quality American tire manufacturer.
We went with 35's as the customer wanted bigger tires but nothing too big. It was possible to fit 37's with this lift, but it would be tight and would most likely require trimming. 35's required no trimming and no guessing whether or not there would be any rubbing. They still are a large tire that will fit this truck well.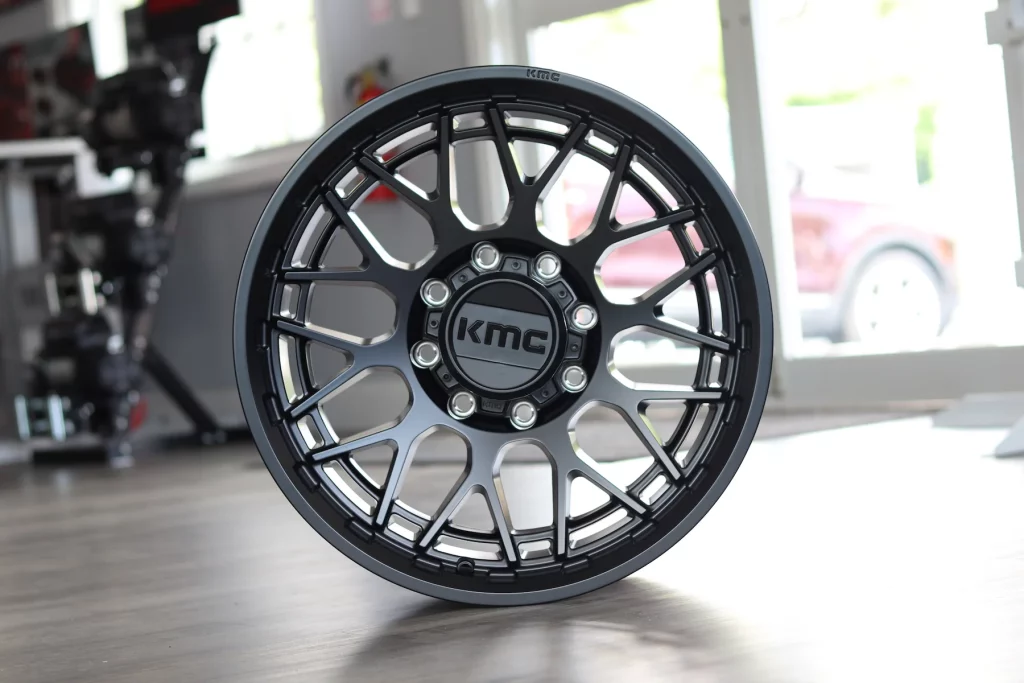 For wheels the customer wanted to go with 20's, and he originally was eyeing the Fuel Off-Road Triggers, but those were not offered for his bolt pattern, so another wheel would have to be picked.
We gathered some options together, and the customer eventually chose to go with the KMC Technic. This is a wheel similar to the Trigger as they both feature a multi-spoke, mesh type of design.The customer chose to go with black for the finish. Matte bronze was also an option too. The wheel had an offset of 0mm, which provided a bit of poke out past the fenders but was nothing too crazy.