1990 Toyota FJ62 Land Cruiser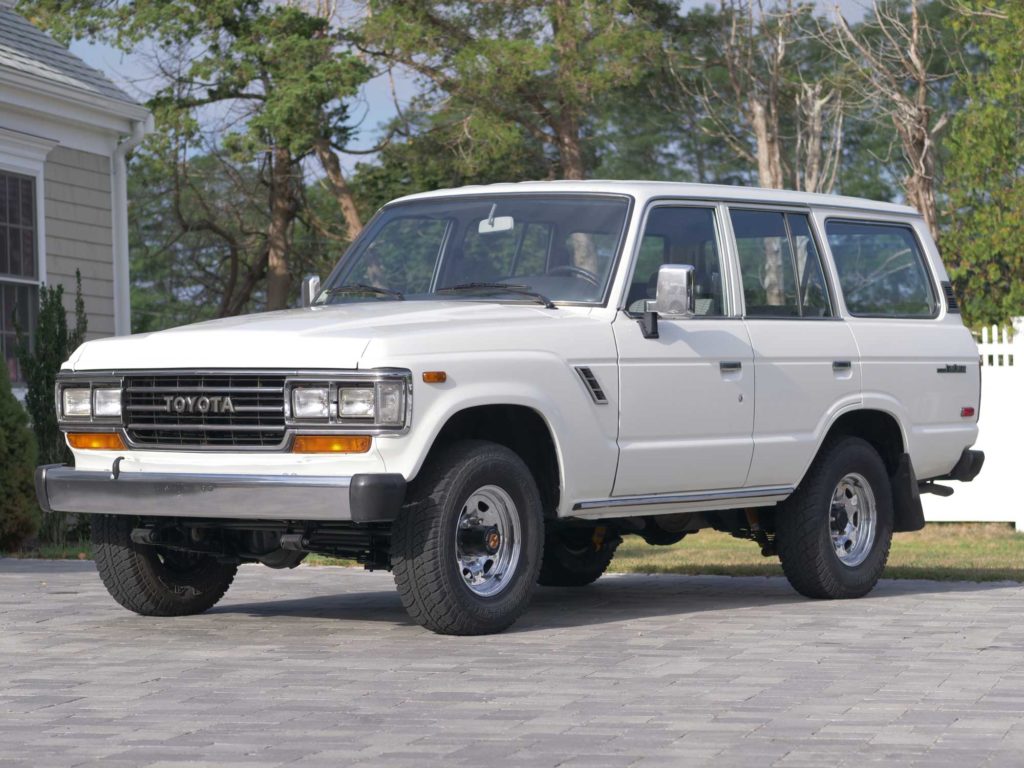 The Land Cruiser is arguably Toyota's most iconic vehicle, and it is the model that best encapsulates what Toyota is about, which is building dependable and functionable vehicles. The Land Cruiser got its start in the early 1950's, and it retained that classic look for much of its first 30 years of existence, and it did not really get a modern facelift till the release of the 60 series in the early 1980's. It was built to compete in the SUV market that was emerging around this time. The 60 series was built with road performance in mind, but it still retained that offroad performance that the Land Cruisers are known for.
This example is a 1990 Toyota Land Cruiser and is a 62 Series and has more modern features compared to the 60 series. The main way to identify between a 60 and 62 series is the rectangular headlights on the 62 series versus the round headlights seen on 60 series Land Cruisers. Being that this is a 62 series it features its original 4L inline 6-cylinder fuel injected engine, which is mated to a 4-speed automatic transmission, making this vehicle simple and comfortable to drive. The engine has had a complete tune up, and the vehicle also has new brakes. New Bilstein shocks have been installed on all four corners to give this vehicle a nice smooth ride. The majority of the white exterior has been repainted except for the roof and tops of the doors giving this Land Cruiser a sleek and clean look. The wheels on this vehicle are the original chrome wheels that came with it from the factory. This Land Cruiser has been used sparingly and has reportedly only been owned by one family and been garage kept for the majority of its life. This has resulted in this vehicle only having a bit over 152,000, which is not much when talking about a Land Cruiser or Toyota in general.
The interior of this vehicle is in excellent condition for being original, which is very telling for how this vehicle was used. The interior is nearly all original except for the addition of new floor mats. The seats in both front and back feature no rips or stains. The gas and brake pedals still feature much of their grip and are not completely worn down. The radio and all gauges work, and the dash is in good condition as well. The vehicle features power windows as well as fully functioning air conditioning. The headliner is in good condition. The rear trunk is mainly in good condition except for a few frayed points on the carpet, which typically comes with moving and removing different equipment from the trunk. Overall, the interior is in very good condition for being 32 years old.
This 1990 Toyota Land Cruiser is a very original example that features many upgraded amenities that come with a 62 series Land Cruiser. If you are looking for a mainly original and reliable classic vehicle to drive around town or go off on an adventure, then this is the vehicle for you. For more information, please give us a call at 508-775-3276.