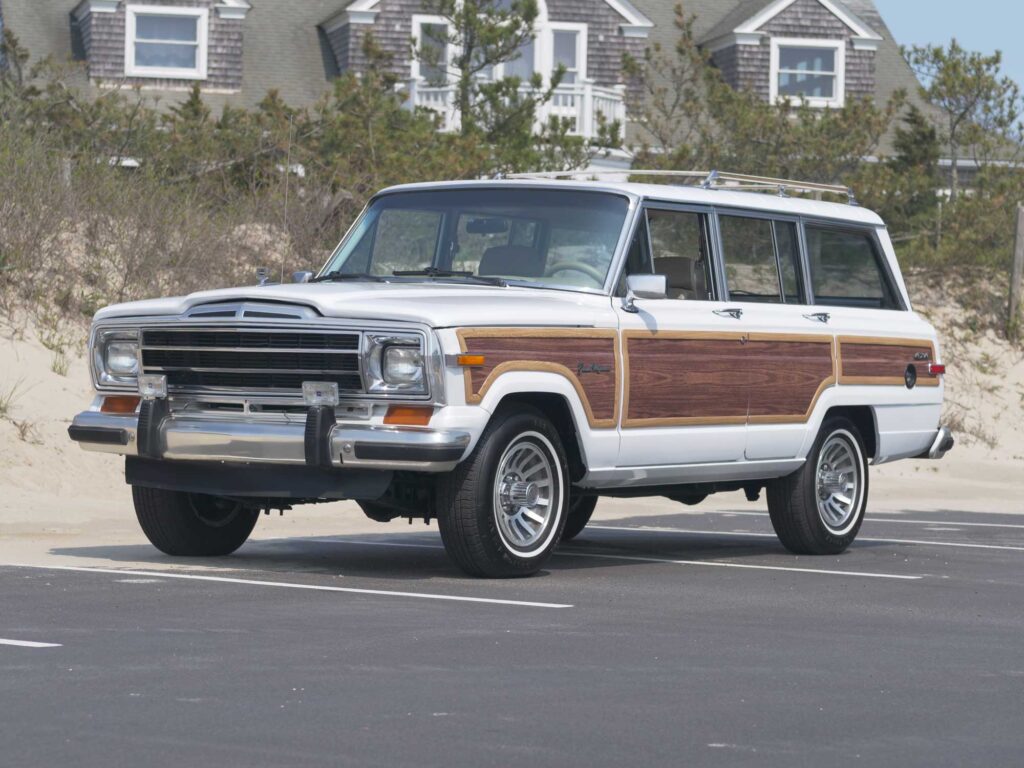 The Jeep Grand Wagoneer is one of the most iconic American vehicles that has ever been produced. With room for the whole family and its 4×4 capabilities, this vehicle was practical as both an everyday car and a weekend adventure vehicle. Famous for its wood grain exterior, the Wagoneer was first produced in the 1960's and continued all the way through to the early 1990's. Its unique appearance and long production run has made this vehicle an American icon and is easily recognizable even among non-automobile enthusiasts.
Due to the vehicle's practicality, many examples have been used heavily and have either rotted out or are heavily worn out. However, that is not the case for this 1990 example that has gone under a comprehensive restoration. This vehicle hails from southern California, and it is where it has spent most of its life. Specifically, 133,000 of this vehicle's 154,000 vehicles occurred in California before it was sold in 2011. This is verified by the vehicle's Carfax, which also shows no reported accidents or damage. This comes as no surprise as this vehicle features no rust, original sheet metal, and is in overall beautiful shape. This is very difficult to find among Grand Wagoneer's as these vehicles typically rust out relatively easily, especially if driven in an area with inclement weather.
Besides the clean exterior, one can tell this vehicle was very well taken care of as its original interior is in very good condition. It shows minimal signs of wear and tear for a 30+ year old vehicle. It still sports its original leather and carpets.
The exterior of this vehicle still wears its original sheet metal and has only had one complete repaint over its orignial paint. All of the faux wood grain has been replaced as well as the different exterior moldings and trim. Along with this, the undercarriage has been completley detailed.
Moving to the mechanical aspects of the vehicle, this car still runs off its original 5.9L V8. This vehicle has had a recent valve job and the carburetor has been rebuilt. The engine has also had a complete tune up. Whatever the vehicle needed it got. The result of this is an engine that runs and drives very strong making this Grand Wagoneer a great cruiser. Other updates this car got included new brakes and tires.
If you are looking for an exceptionally clean Grand Wagoneer then this is the vehicle for you. It is difficult to find these vehicles in this good of condition, while ebing mostly original. Looking inside and out, one can tell this vehicle has been well take care of for all of its life, and it has gotten the parts and work it needed to get it looking and running like it did in the '90's. This vehicle is overall a great opportunity for someone looking to own a clean example of one of the most prominent classic American vehicles out there today.