1980 Mercedes-Benz G-Wagon Diesel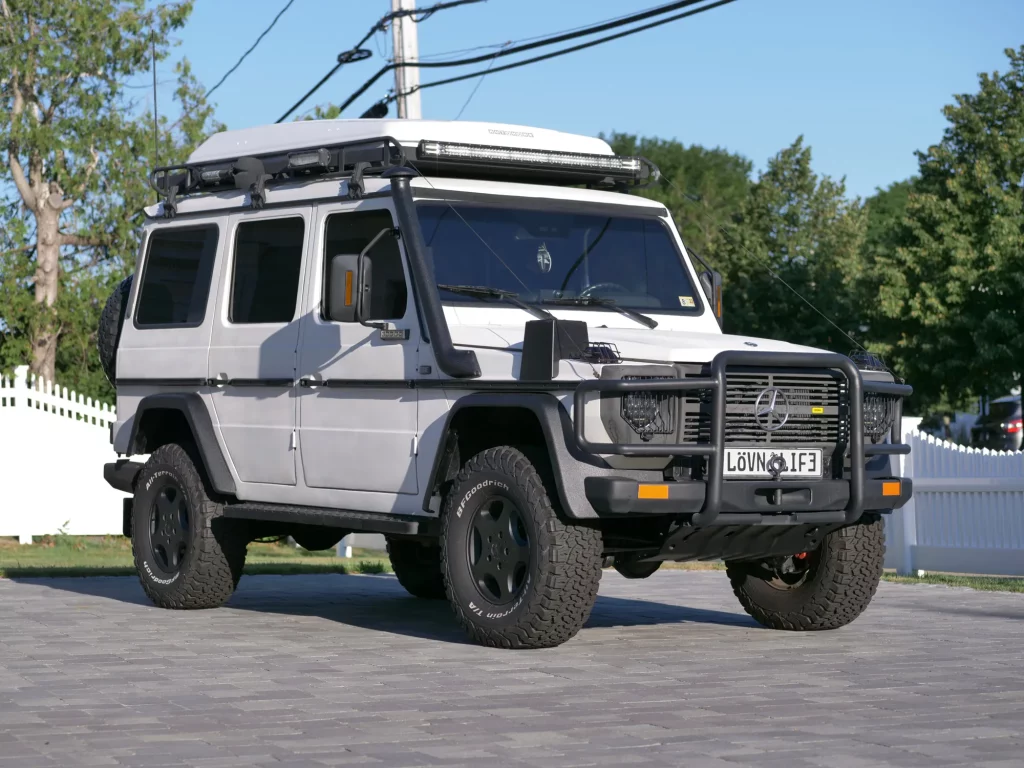 1980 marked the second year of production for the Galendawagen. The concept of the vehicle came about in the early '70's from the Shah of Iran, who was looking to have a fully capable offroad vehicle for his military. Given that he owned a sizable portion of Daimler-Benz at the time, the company went to work on producing a vehicle that would suit his needs. It was not until 1979 did the first civilian G-Wagon make its way onto public roads, making this 1980 example part of the second year of production for the G-Wagon.
This specific vehicle started its life out as a 280GE, which stands for the 2.8L inline 6-cylinder gas engine that originally powered this vehicle. Since then, the vehicle has undergone a complete frame off restoration and engine swap over in Europe, where the vehicle has spent its whole life up until 2021 when it was imported over to the United States. In this restoration process the vehicle got a new powerplant in the 3.0L OM617 inline 5-cylinder diesel, which was an engine option for the G-Wagen back in 1980 that is known for its dependability. The vehicle has subsequently been updated with 300GD badges to properly reflect the engine change. This diesel powerplant is also mated to a 4-speed manual transmission. Another major modification made to this vehicle to add to its rugged nature is a full body repaint finished in a white bedliner helping to give this vehicle a striking appearance. Other additions to this vehicle to add to its off-road capabilities is a full roof rack that is outfitted with LED lights on all 4 sides, an axe, a shovel, and on top sits a brand new Autohome Columbus rooftop tent. The tent still has the original wrapping, and it easily retracts up and down making it easy to setup and store away. A ladder on the back of the vehicle gives you access to the tent.
Other offroad accessories include a fully functionable snorkel, a remote operated spotlight, and a full brush guard. The vehicle also features front, center, and rear locking differentials as well as a dual range transfer case. The vehicle sits on 16" black Mercedes-Benz wheels that are paired with 285/75R16 (~33") BF Goodrich KO2 A/T tires. All of these features help to make it easy for this vehicle to go anywhere.
Moving to the interior, this G-Wagon features two bucket seats up front and a full bench seat in the second row. In the trunk of the vehicle are two bench seats that sit on the side of the vehicle that face each other. These two seats can be accessed through the barn style doors found on the rear of the vehicle. Other features that can be found inside are a driver's side power window, CB radio, JVC CD players, aftermarket navigation system, and front and rear cameras. The heated seats do not work as well as the tachometer and odometer. 91,000 kilometers are shown, but since the odometer does not work the total mileage is unknown. However, the vehicle has only been driven a bit over 2,000 miles since the restoration.
The combination of this vehicle's mechanics and its added modifications make this vehicle both collectible and adventure ready. Being that Mercedes did not directly sell the G-Wagens in the United States till the 2000's, all earlier examples, like this one, have been imported making this vehicle already a rare sight. Add in its frame off restoration and other modifications made to it, and you will have a hard time finding another vehicle truly like this one.