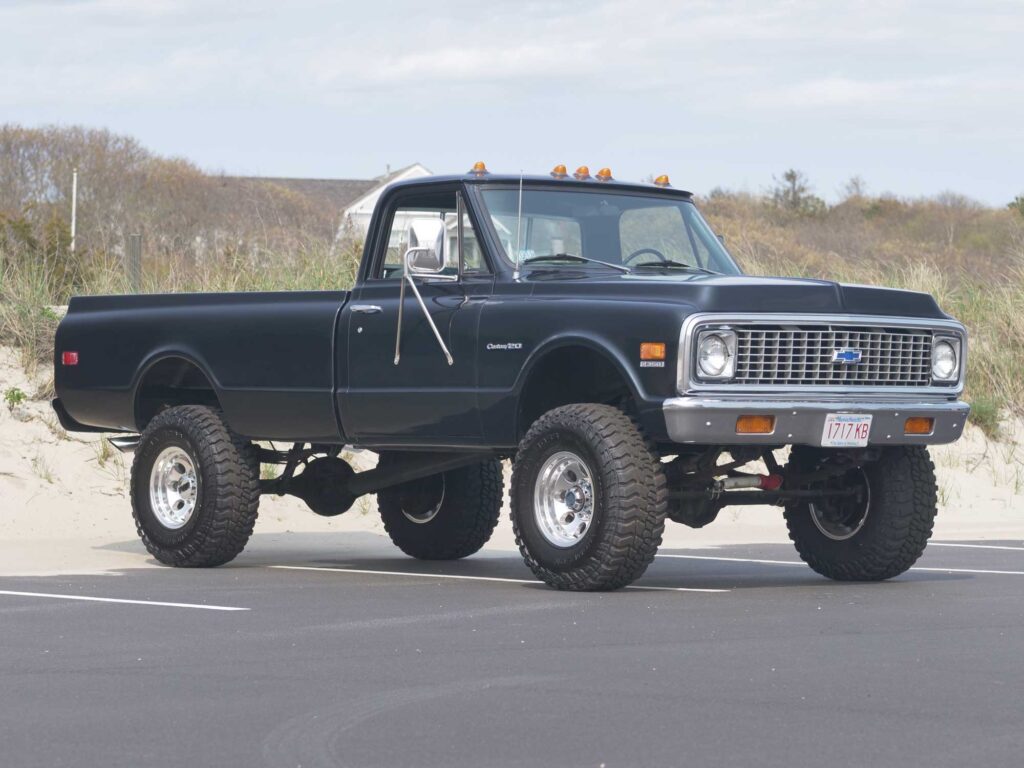 It is not every day that you come across a 50+ year old one owner vehicle like this 1972 Chevrolet K20, especially one that is in as good of condition as this truck. The owner bought it new back in 1972 and still has full documentation of that purchase. He took very good care of the truck with the vehicle being store inside for most of its life, and it is where the vehicle has been sitting for the last 10 years.
Documentation for this vehicle includes the original invoice, original driver's and owner's manual, Protect-O-Plate, and other forms of documentation. Having this type of original documentation for a 50+ year old truck like this one is something you do not see every day.
This 4×4 truck is powered by its original 350 V8 that is paired with its original 4-speed manual transmission. The engine has recently undergone a tune-up and runs and drives strong. The truck features one repaint over its original paint that occurred about 15 year ago. Th exterior has been completely detailed to get this truck looking like new again. Being that this is a mainly original truck, the exterior is not perfect, but that is expected from a 50-year old vehicle that has not really had much done to it except for being well-taken care of.
To get this vehicle riding nice down the road, it has been outfitted with a new set of 35″ Mickey Thompson Baja Boss M/T's that are paired with 16″ Mickey Thompson Classic III polished wheels. The interior on this K20 features a nice light green color scheme that is comprised of mainly original components. The seats are in good condition and feature no rips or stains, windows crank up and down, and gauges work. Being that this is a 50 year old interior, there are signs of wear and tear, but that is expected and goes well with the story and uniqueness of this vehicle.
Overall, this is a very special and difficult truck to find. Most trucks of this age have swapped ownership handfuls of times, which is why this K20 being a one owner vehicle and coming with the original sale documentation is a rare find. To add along with that, this vehicle is in great shaoe as it has been kept indoors most of its life, and it is very original with only one repaint during its lifetime and still sports its original powertrain. Driving this truck down the road gives you a sense of what it might have felt like for the original owner to drive this beast back when he bought it in his mid-30's. For more information, please give us a call at 508-775-3276 or email us at contact@hyannisautoaccessories.com.