Chevy Silverado Painted Bumpers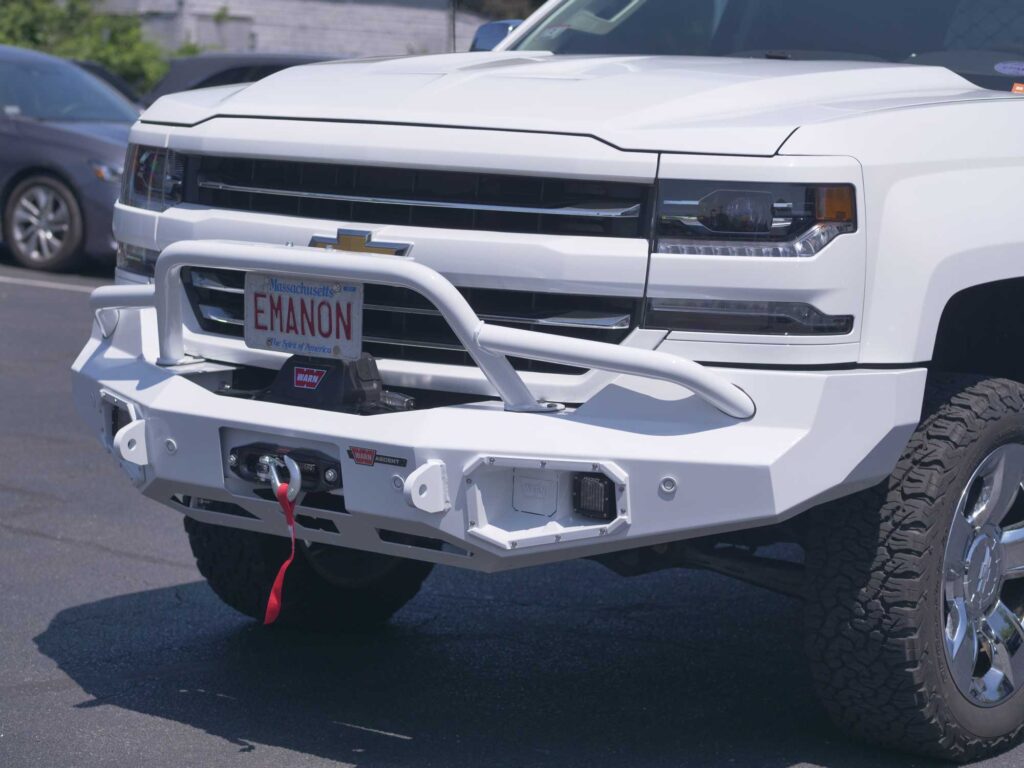 Warn Ascent Bumper (Paint Matched)
The customer wanted to upgrade from his flimsy stock bumper to a much more sturdy option. At the same time he wanted something that would like it came with the vehicle from the factory.
To achieve that desired look we thought it would be a great idea to paint match the bumper to the rest of the vehicle with our body shop. This would not only look great but it provides another coating against the outside elements.
The bumper we went with was the Warn Ascent as it is a high quality bumper that not only has great lines but has places for a winch as well as auxiliary lights, and it retains the vehicle's proximity sensors.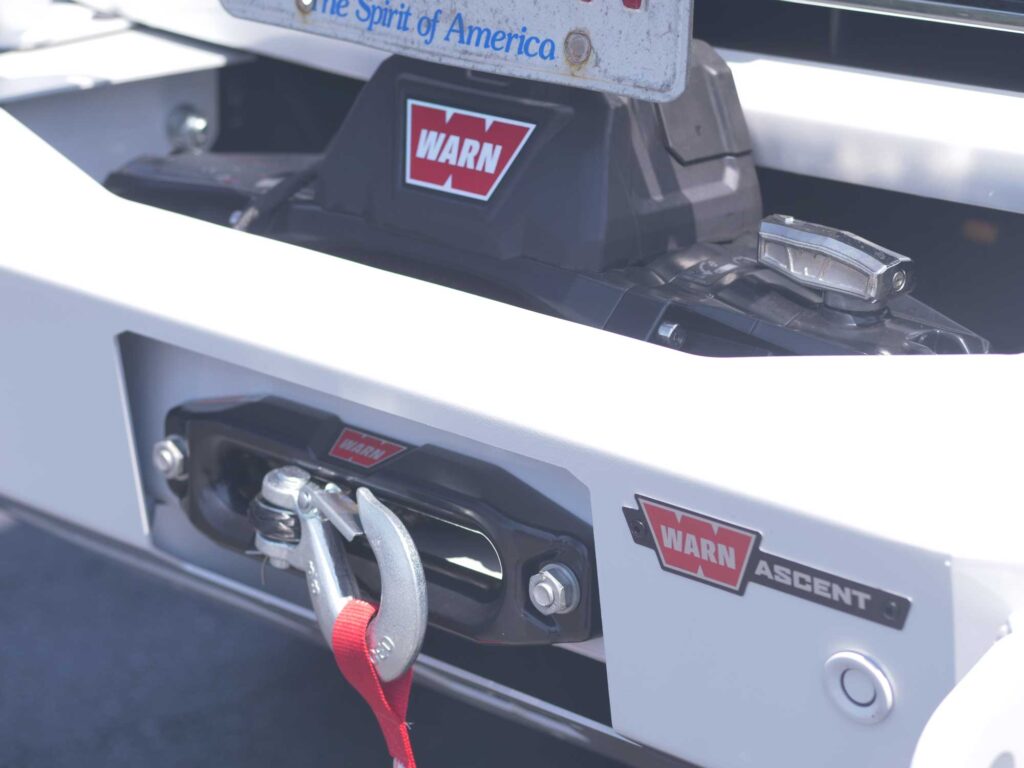 Since we had a Warn bumper it was only natural to pair that with a Warn winch. Warn has two main series of winches: VR EVO and the Zeon. We went with the Warn VR EVO 8S.
This winch is high quality, has a capacity of 8,000 pounds, and it features a more desirable synthetic rope.
Better yet, this winch is very easy to use. It comes with a controller that plugs directly into the winch, and is very easy to pull rope out as well as feed it back in.
This winch features a 100′ long rope and is perfect for pulling your vehicle out of a rut and other objects.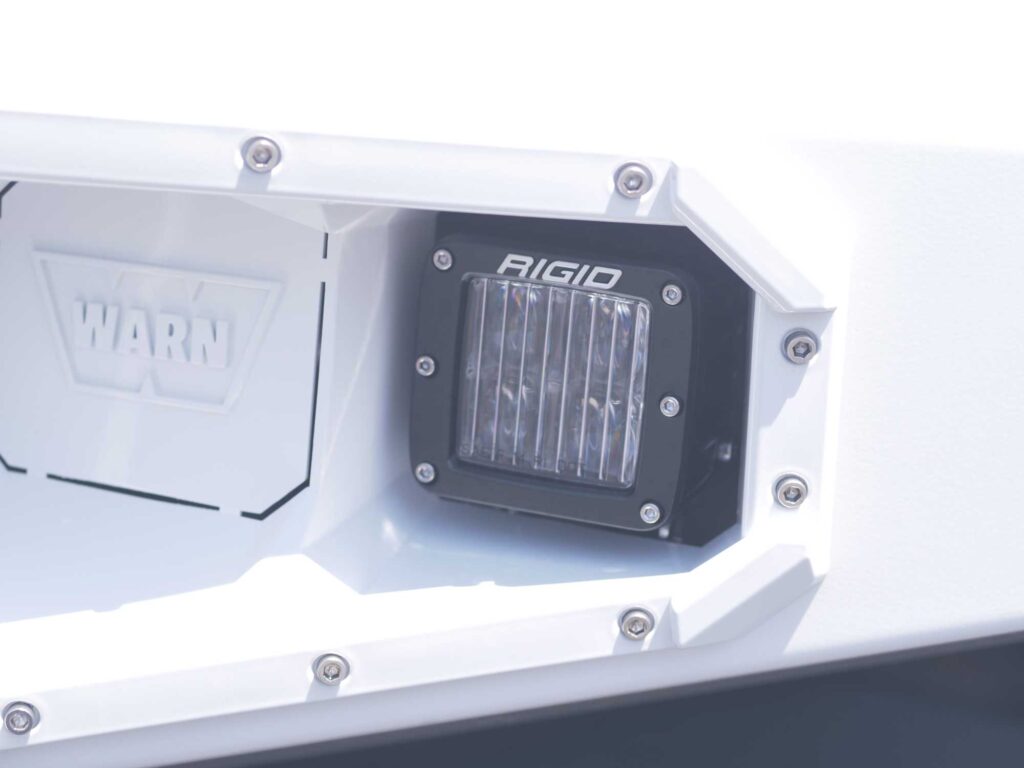 Rigid D-Series SAE Fog Lights
This bumper not only had a spot for a winch, but it had space for 4 different pod lights. The customer opted to go with a set of 2 and leave the Warn cover over the other available spot.
Most Rigid lights are used for strictly offroad use as their beam patterns would be too bright for use on road. Fortunately Rigid makes pod lights to replace the factory fog lights that will now not be used.
This still gives you the functionality of your fog lights as they are street legal, and they fit perfectly with this bumper.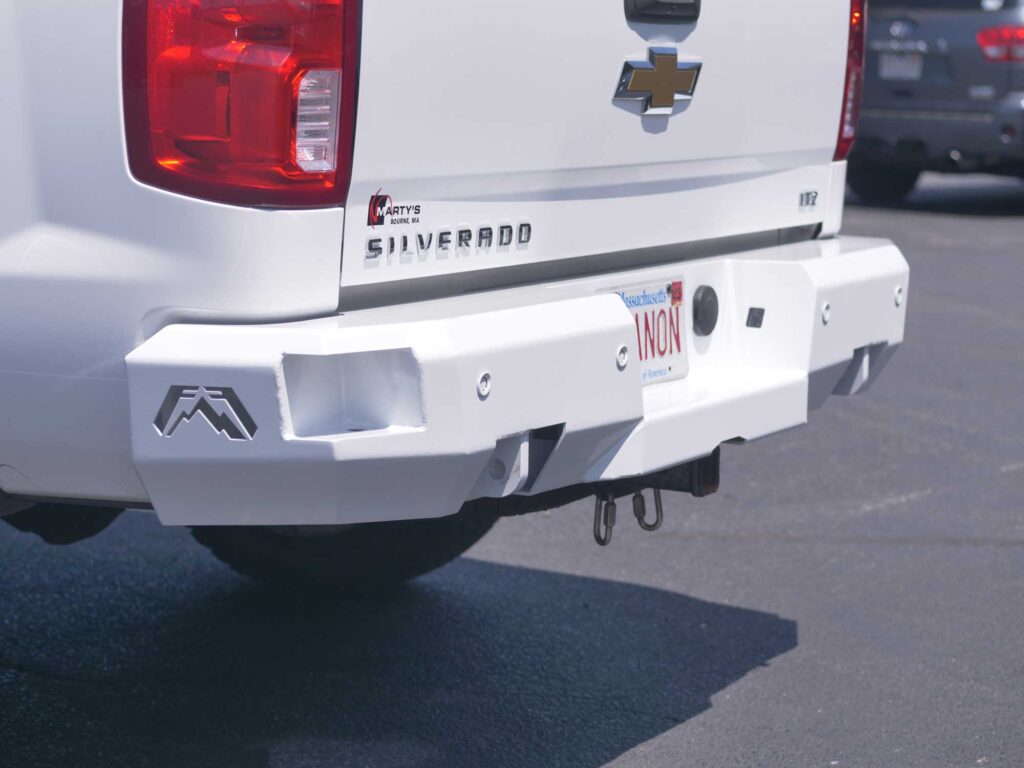 Fab Fours Premium Rear Bumper (Paint Matched)
For the rear bumper we were looking to match it with a Warn one, but unfortunately no Warn ones were available. So, we opted for Warn's sister company, Fab Fours.
Their Premium rear bumper closely resembles the look and style of a factory rear bumper. It has similar angles and even incorporates a step like the OEM one.
Similar to the front, it had spots for the proximity sensors, and we painted the bumper to match to give the vehicle a cohesive look, so it looked like the vehicle came with it from the factory.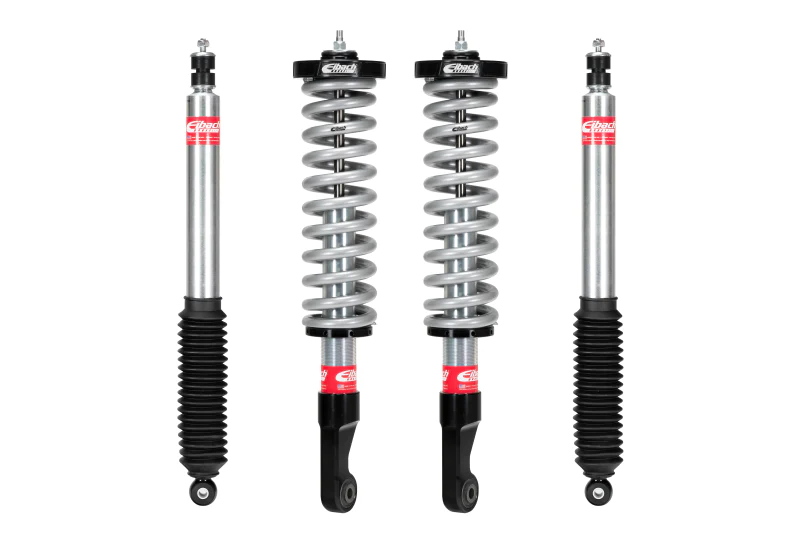 Eibach Pro Truck Lift Stage 2
The customer was also looking to gain a little bit of a lift. Not only did he want to lift it, but he also wanted a better ride. Eibach's Pro Truck lifts are perfect for anyone looking for that.
These kits are designed to level out the vehicle from the factory and provide a much more comfortable and controlled ride than stock. Up front you get Eibach's Pro Truck Coilovers and out back you get their Pro Truck shocks.
Being that the Warn bumper weighs so much more than stock, it brought down the front quite a bit. Also, the customer wanted to incorporate a .75″ taller block in the rear, and he still wanted a leveled look. This meant we had to adjust the coilovers up about an inch or two to retain the leveled look.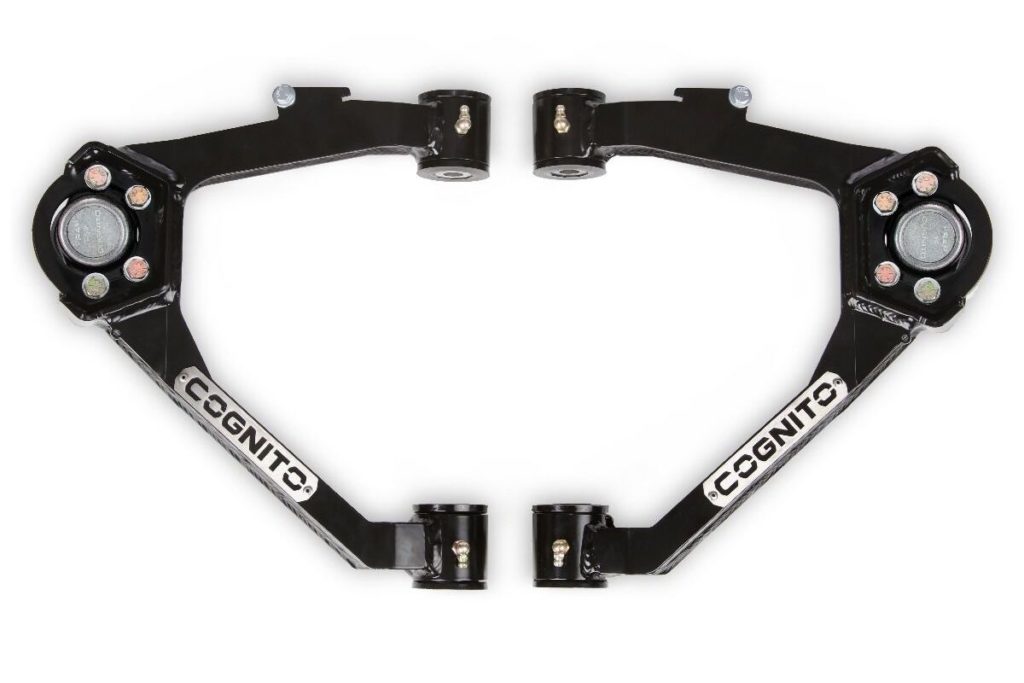 Cognito Upper Control Arms
Due to the fact we were lifting the front of this vehicle approximately 2-3″, it was a good idea to change out the upper control arms. These new control arms are designed for lifted vehicles.
These new control arms ensure that the ball joint will be at a proper angle to avoid any premature wearing.
Cognito is known for making quality suspension components, so these control arms will be considerably stronger and more versatile than the stock ones.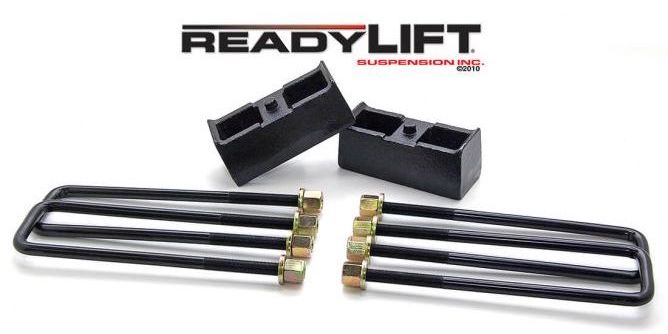 The customer was also looking to get a little bit of lift in the rear as well. This generation Silverado's comes with an 1.25″ block in the back, so incorporating a 2″ block will give you .75″ of lift.
The rear shocks that come with the kit are made for 0″-1.5″ of lift, so this amount of lift works.
We went with a ReadyLIFT ones as ReadyLIFT makes quality suspension components for a fair price.