1979 International Scout II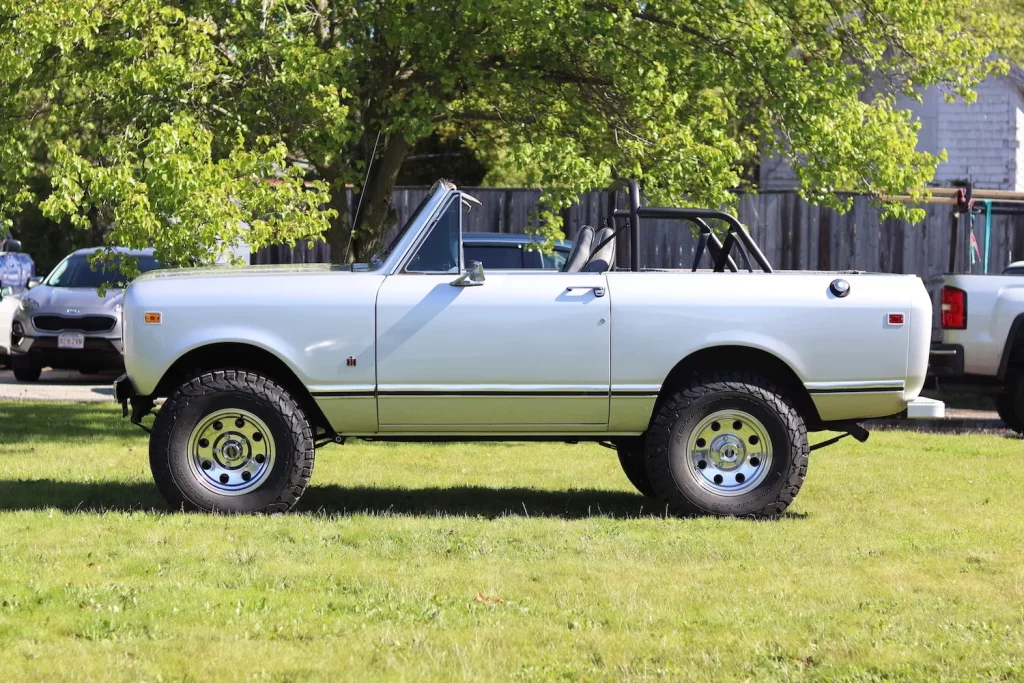 – 2″ Skyjacker Suspension Lift Kit
– 285/75R16 BF Goodrich KO2 All-Terrain Tires
– 16″x8″ American Racing Baja Wheels
– Tune Up and Routine Maintenance
– Exterior Body Touch-Ups & Roll Bar
The customer had recently purchased this 1979 Scout and came to us to outfit the vehicle as well as address some mechanical and body issues that it had. Essentially he wanted us to get the vehicle looking and running good. We thought a slight lift with bigger tires and new wheels would do a great job in giving this truck a more prominent appearance. Along with this we thought that taking the top off and adding a roll bar would be a nice touch making this vehicle safer as well as more enjoyable driving around on those warm summer days. We also went through and tuned the engine for optimal performance, and we addressed some body imperfections to get this truck looking clean.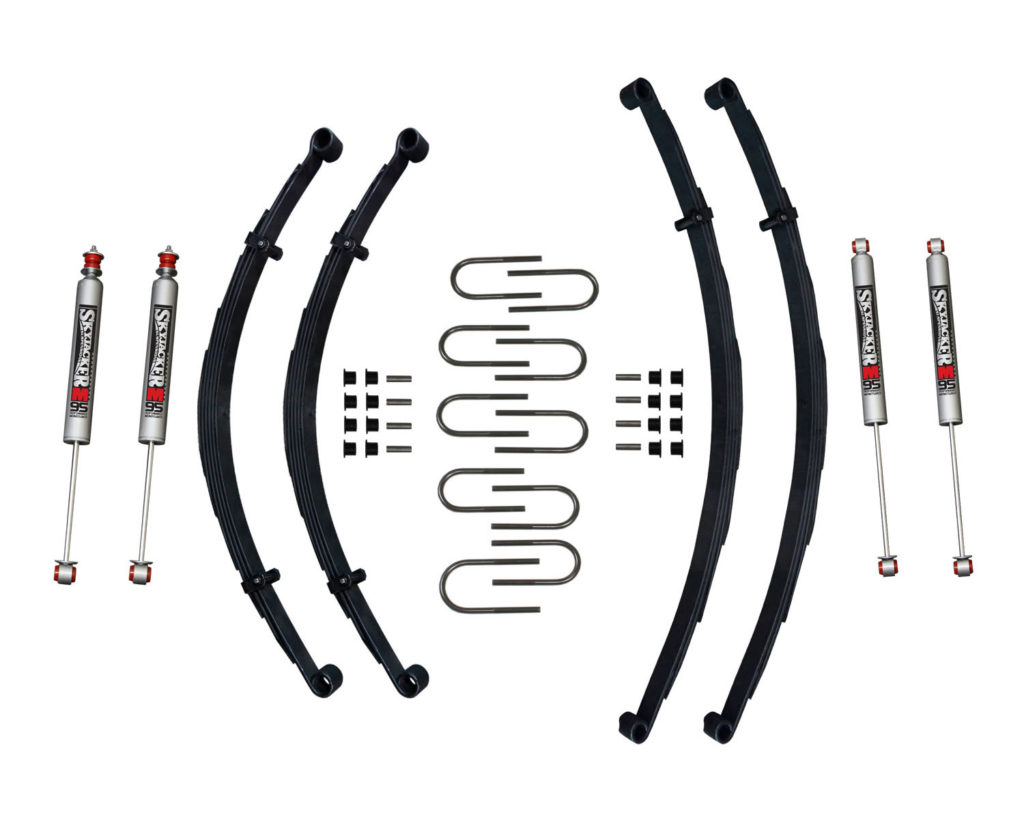 For the lift kit we opted for a 2″ kit from Skyjacker that included new front and rear leaf springs, monotube shock absorbers, a pitman arm, and various other components to help fix any issues with suspension geometry that would come from lifting a vehicle like this.
The main reason for this lift was to replace worn out suspension components as well as to add to the appearance of the vehicle. Lifting the truck also made room for larger tires, which further added to the aesthetic to the vehicle.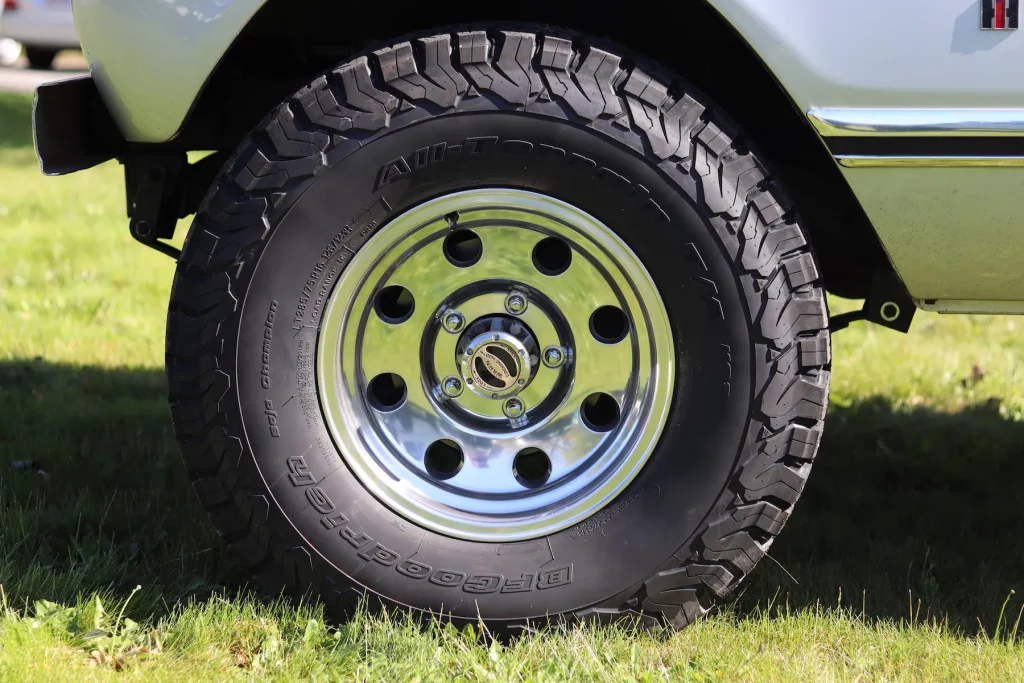 For tires we went with a set of BF Goodrich KO2's in a size of 285/75R16, which is essentially a 33″ tire. These fit the Scout well and resulted in no rubbing at full lock and when going over bumps.
We paired the KO2's with a fresh new set of polished aluminum American Racing Baja's that were 16″ in diameter by 8″ wide. These wheels feature that classic 8 hole design within the wheel that are seen on many different vehicles from this generation.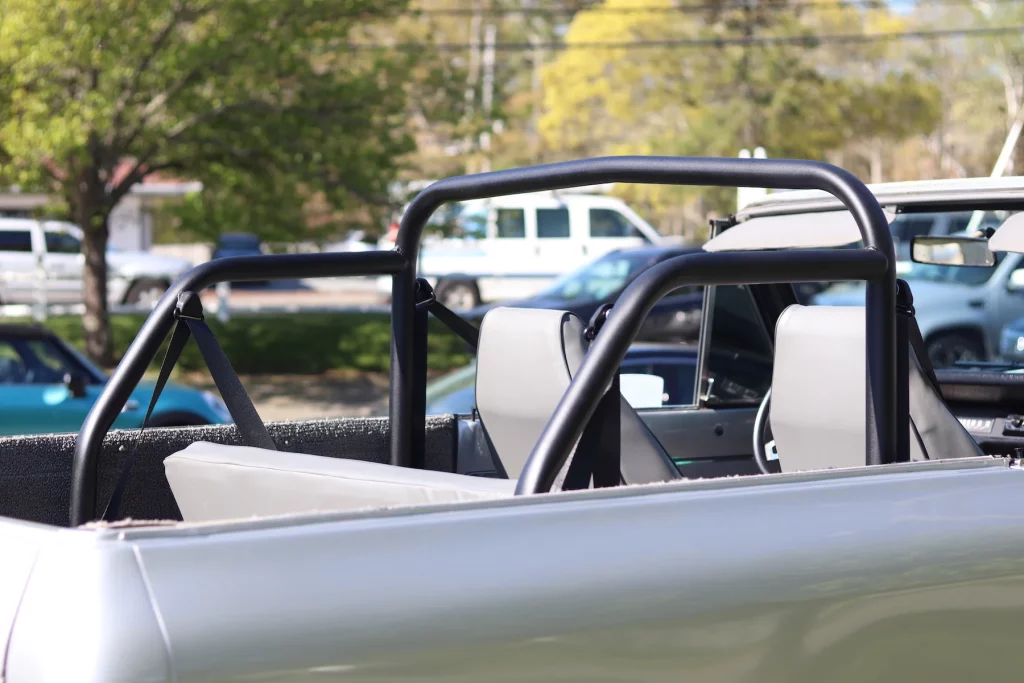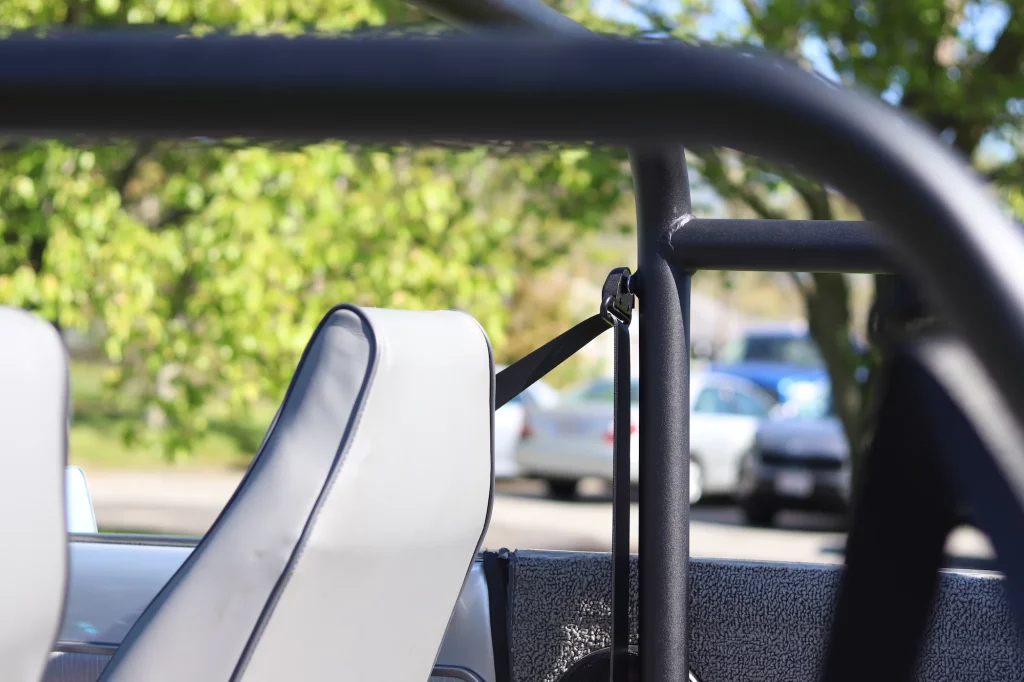 We also installed a roll bar to add to the safety and appearance to the Scout as we took the top off this vehicle. The roll bar also included mounting positions for over the shoulder seat belts, which we added as well.
Body & Mechanical Services
For mechanical work we gave the truck a nice tune up by replacing the spark plugs, caps and rotors, and new wires as well. We also added in a new air filter to help the engine breathe better, and we also conducted a routine oil change.
For body work, we polished the side moldings on the Scout as well as did a nice thorough wash of the entire vehicle, helping to get this vehicle looking like new.